Citizen Science experiences and accomplishments for a busy year so far have been many and varied, often involving meaningful collaborations and supportive efforts!
Ongoing monthly research survey effort continues, weather permitting, on Kangaroo Island (233 to date) and in Victor Harbor (134 to date) resulting in significant data collection and fantastic on water encounters. A number of regular intensive data workshops, punctuated with a variety of enthusiastic visitors have been very productive and most enjoyable.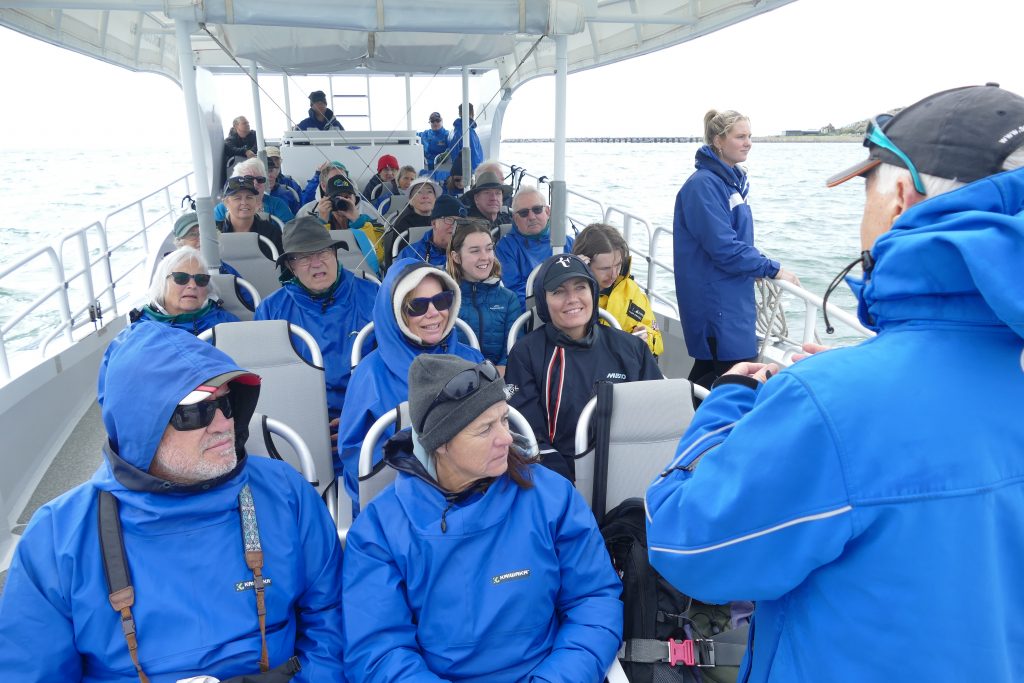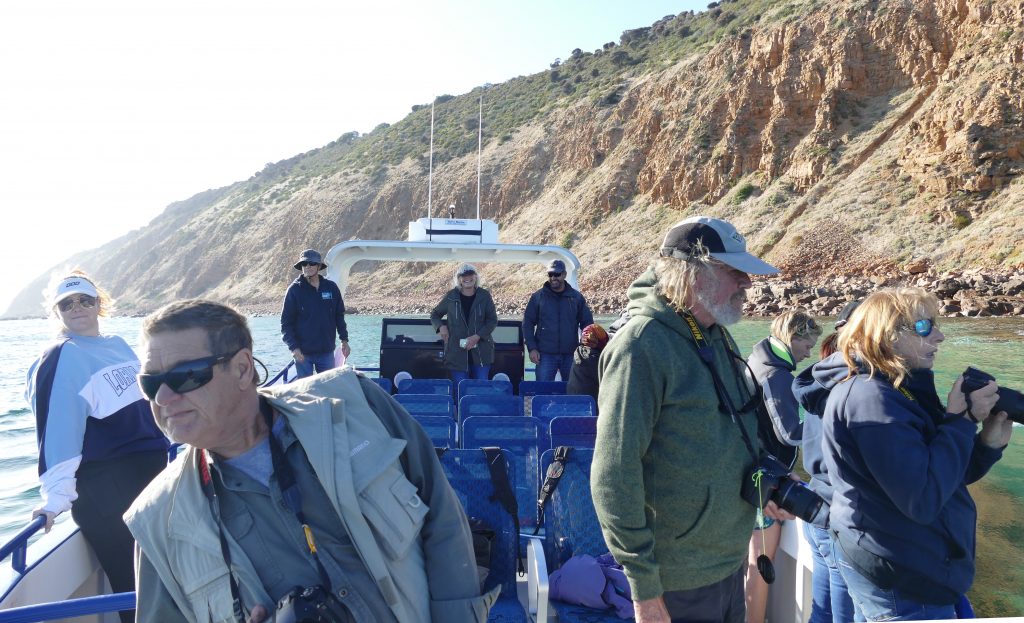 Using this data to continue efforts for greater protection and conservation of critical habitat areas underpins our core business. Metrics provide us with invaluable insights into the effectiveness of our project which relates directly to the health and welfare of marine biodiversity in the region and particularly in the Kangaroo Island North Coast Hope Spot, working towards the Mission Blue goals: WISH, ACT, PROTECT. www.missionblue.org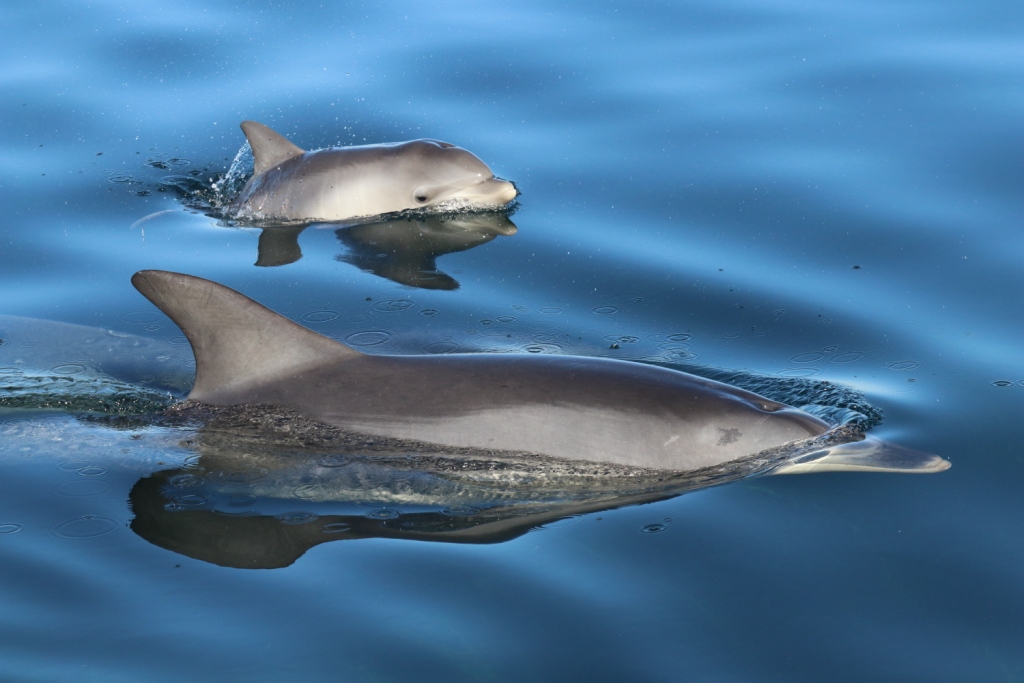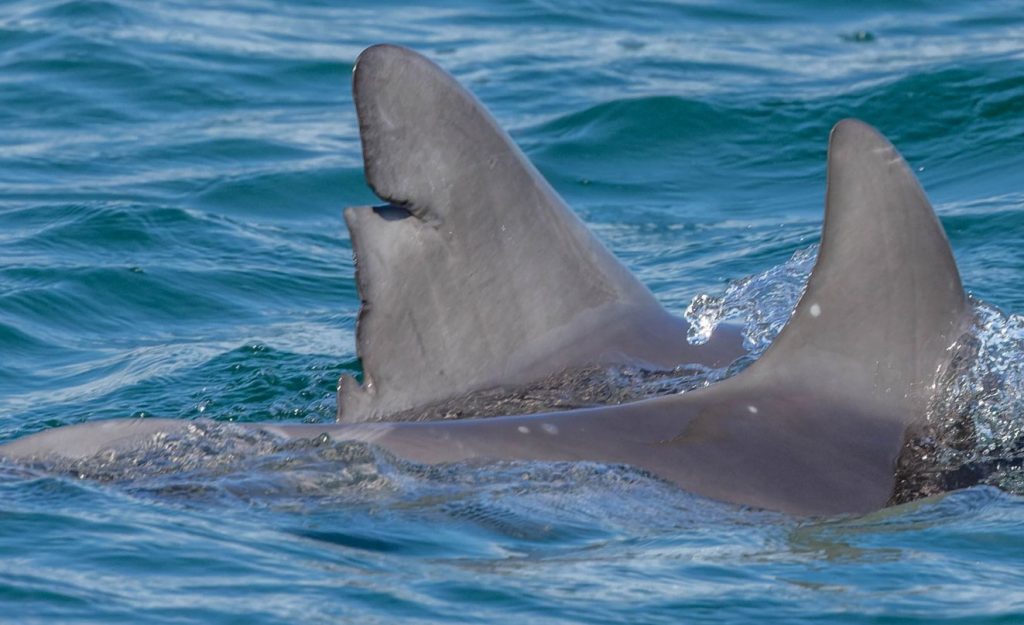 Dolphins acting as ecological bio indicators of the health of marine environments is well understood and the role they give us in providing these snapshots and information cannot be underestimated, with an emerging focus on the need to protect migratory pathways and corridors between critical habitat areas.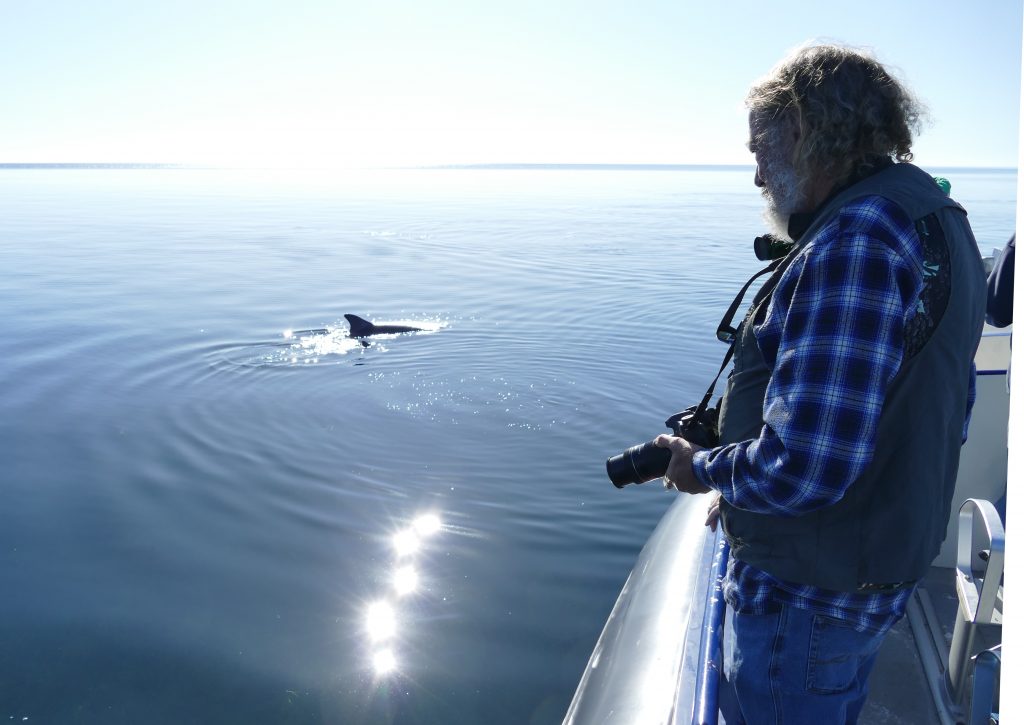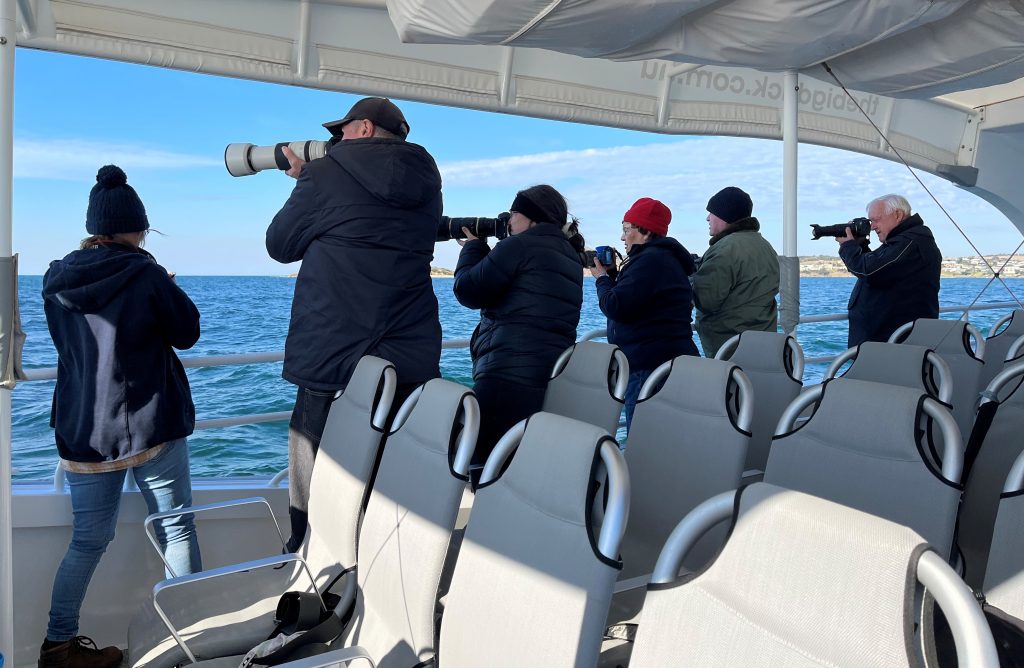 Vital ongoing and extensive Citizen Science data collection along the North West coast of KI since 2021 by Research and Discovery Coastal Tours KI, researching a range of marine species and birds, a number of which are endangered, is fantastic! Generously incorporating their dolphin data collection and collation into Dolphin Watch longitudinal data sets is being undertaken providing a great opportunity to extend the areas of research for Kangaroo Island / Victor Harbor Dolphin Watch. RAD KI offers access to previously unexplored sites, as well as providing valuable opportunities to educate widely about the importance of marine environments and in particular the North Coast Hope Spot. www.radki.com.au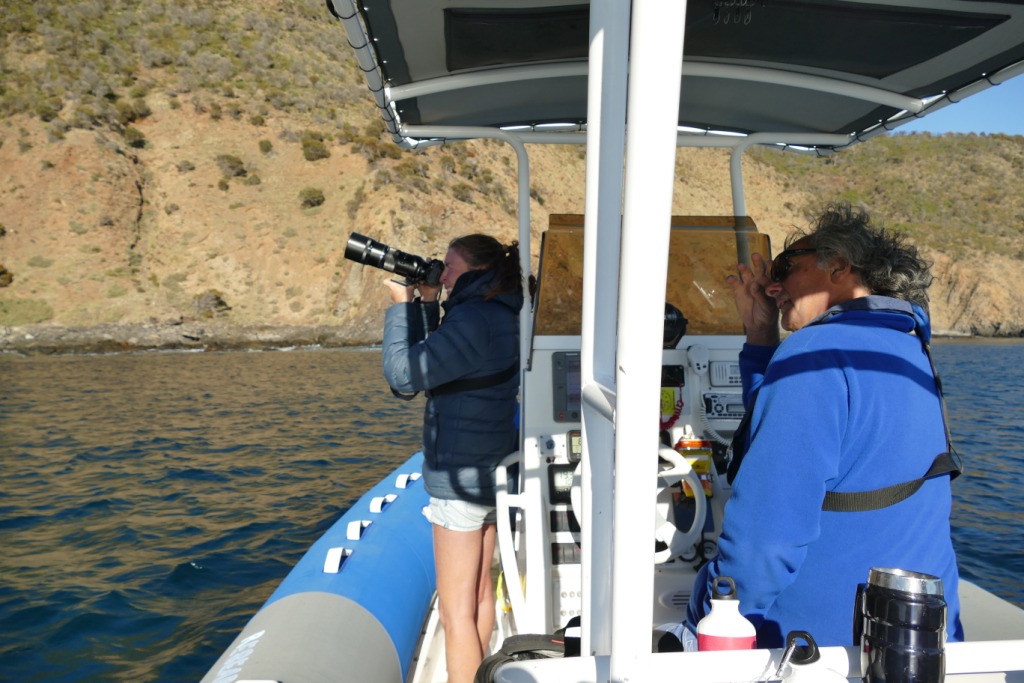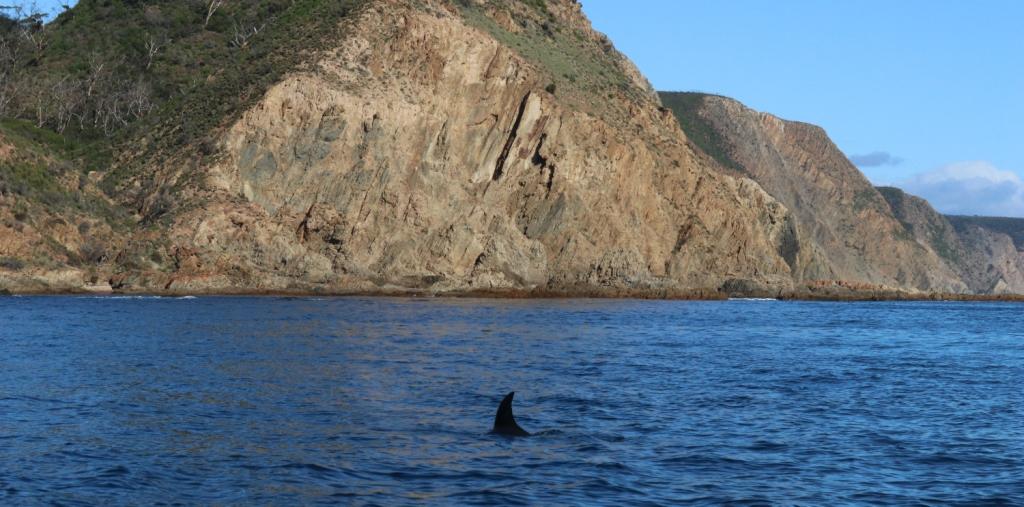 Celebrating our 18th year on Kangaroo Island on Survey 231 to Dashwood Bay in March was made extra special with the makeup of the crew. Joining a mix of regular and new volunteers were visitor Steve from the UK, Landscapes Board Reef Restoration Officer Alex Comino, and Leah George – one of the original Dolphin Watch crew from right back in the beginning 18 years ago! Gary Bell of KI Digicam, a long term sponsor and supporter and creator of a number of media materials for us from the very beginning, joined us on survey again with his latest photographic equipment and trademark enthusiasm, passion, energy and humour. Truly a happy celebration with 30+ Bottlenose dolphins relaxing in the shallows in critical habitat in the North Coast Mission Blue Hope Spot. A great day on the water with perfect conditions for data collection, topped off afterwards by happy celebrations and a delightful cake prepared by the Emu Bay Lavender Farm. www.emubaylavenderfarm.com.au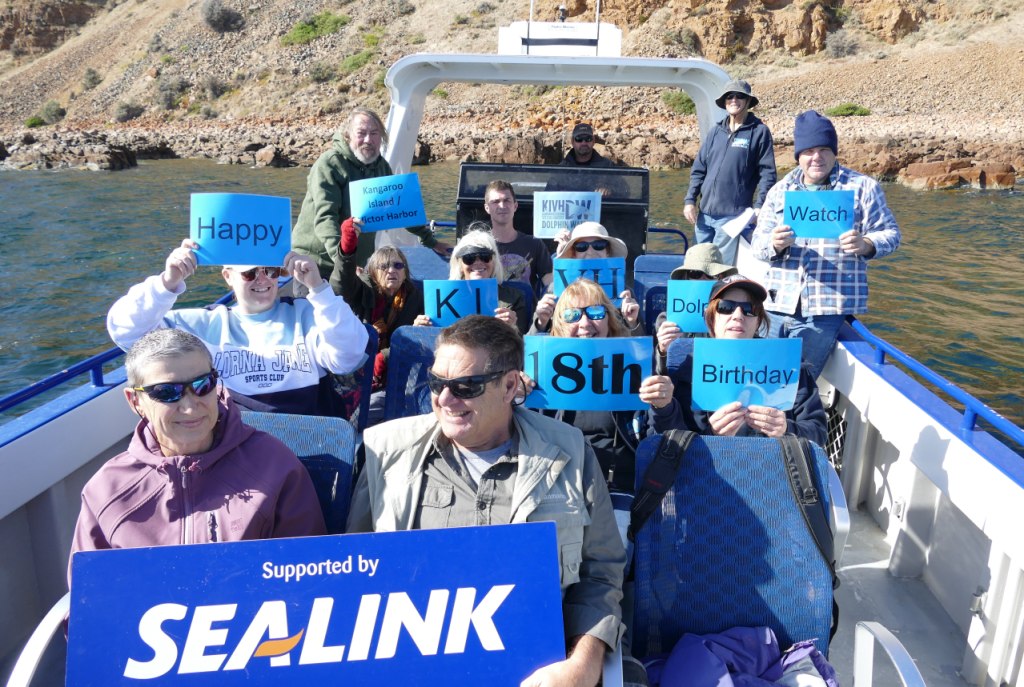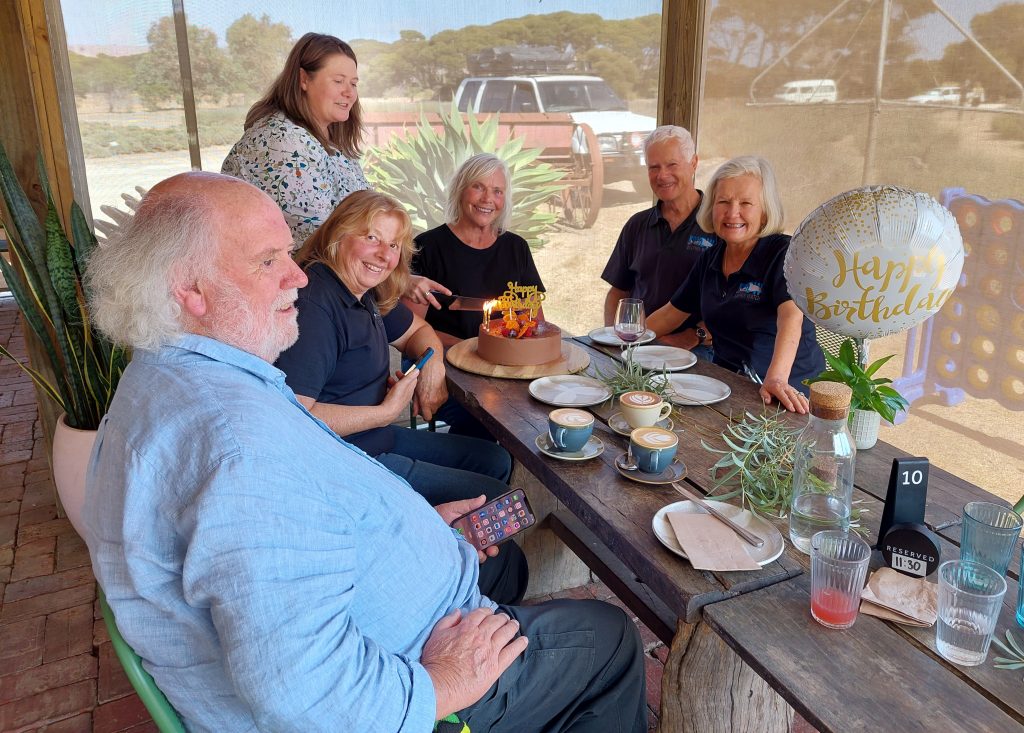 The 12th Birthday celebrations since expanding the project to Victor Harbor could have been a disappointing affair with the on water Survey 134 cancelled due to rough weather and a big swell, as happened for the 2022 Birthday survey. It was anything but due to the fantastic enthusiasm of the Citizen Science volunteers from around Encounter Bay. They came to celebrate at the wonderful Whalers Inn and enjoy the superb cake prepared by long term volunteer Gloria Jean, one of many she has created over the years. www.whalers.au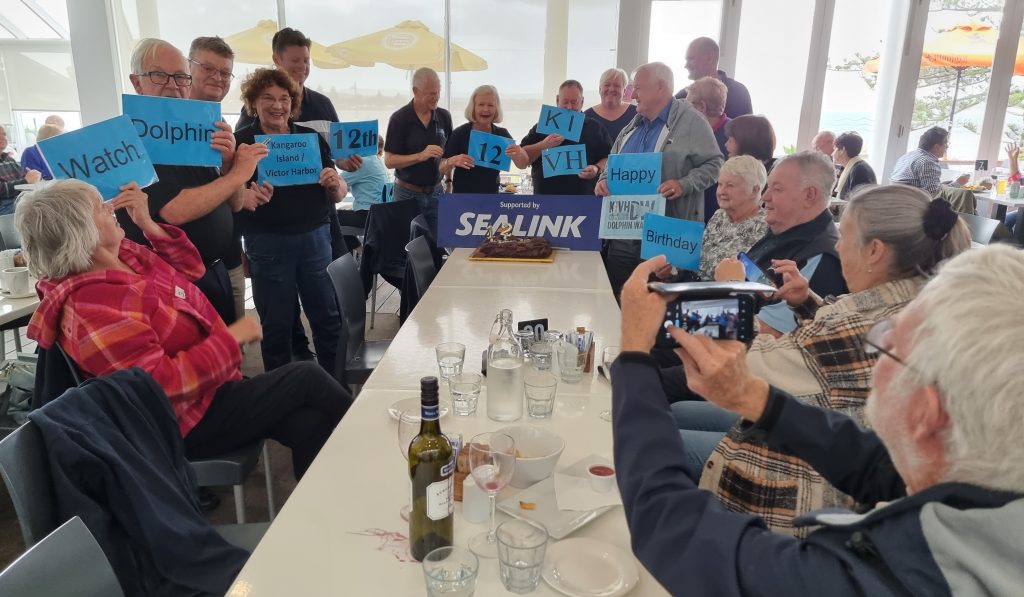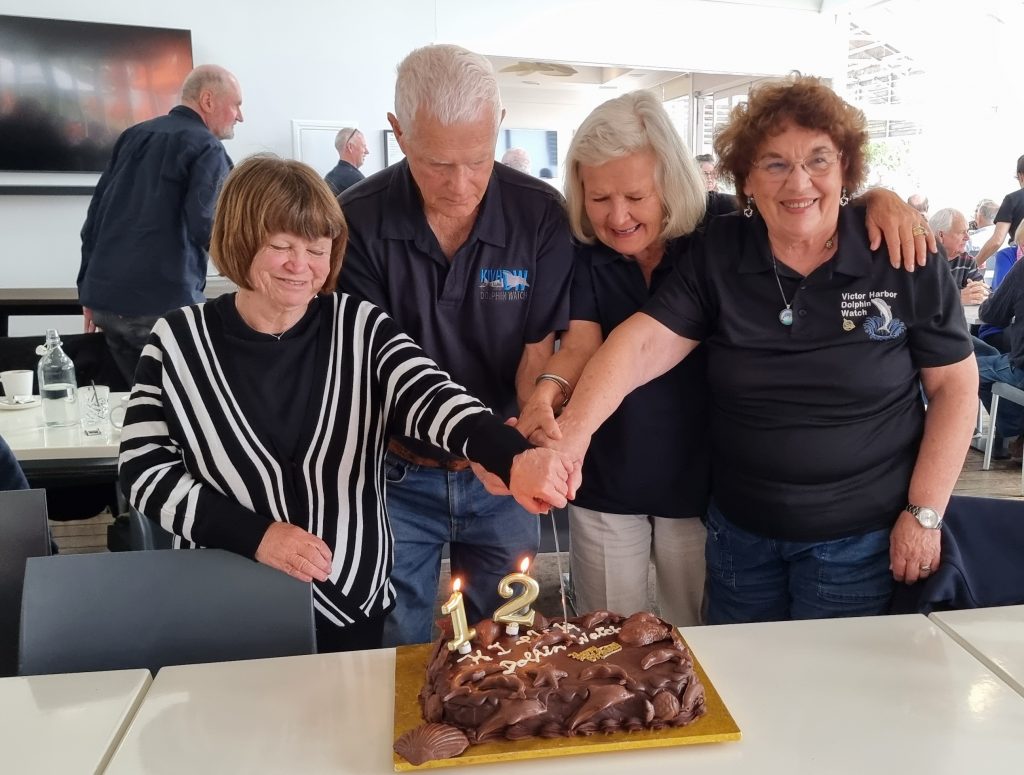 Our grateful thanks to all the wonderful Dolphin Watch volunteers of all ages, mentors, sponsors, friends and supporters over the years with particular acknowledgement of our wonderful Ecotourism operators KI Marine Adventures www.kimarineadventures.com.au and The Big Duck Boat Tours www.thebigduck.com.au for their unstinting support and faith in our Citizen Science project since 2005. Magnificent hospitality and workshop venues regularly provided by the Ozone Hotel Kangaroo Island www.ozonehotelki.com.au and the Victor Harbor Visitor Centre / SA Whale Centre www.visitvictorharbor.com has been a special treat providing a Dolphin Watch "Home Away from Home!
Looking forward to the rest of an exciting year … and another 18 years working with amazing dear souls on "all things dolphin"!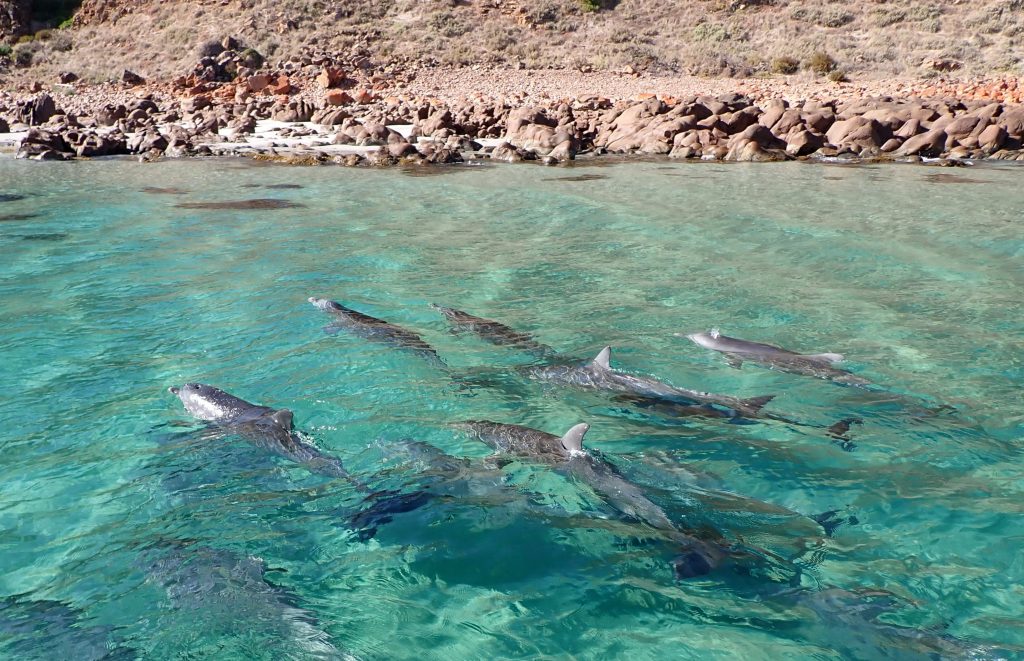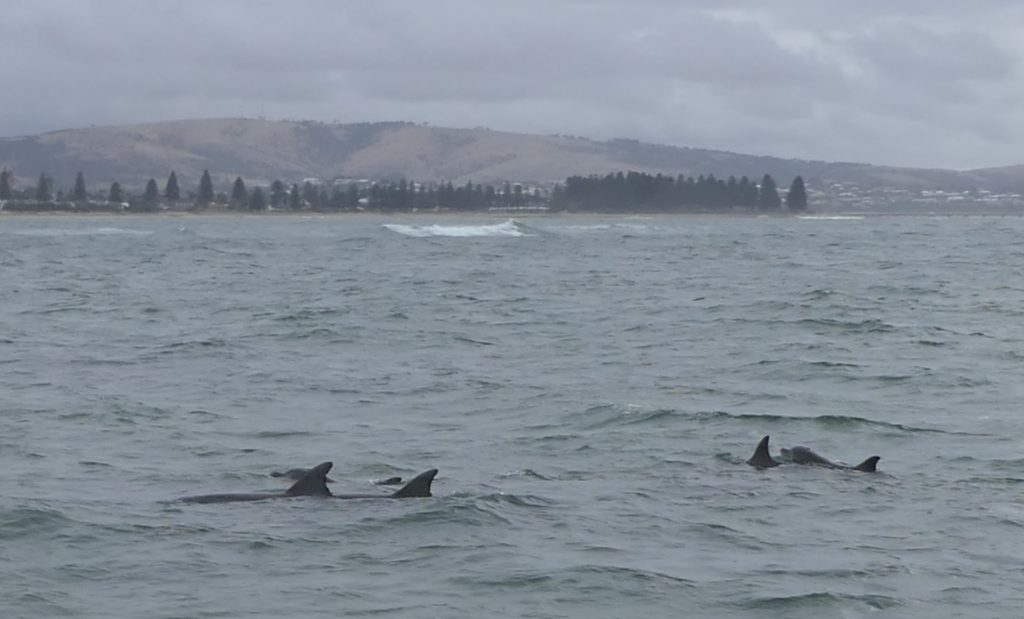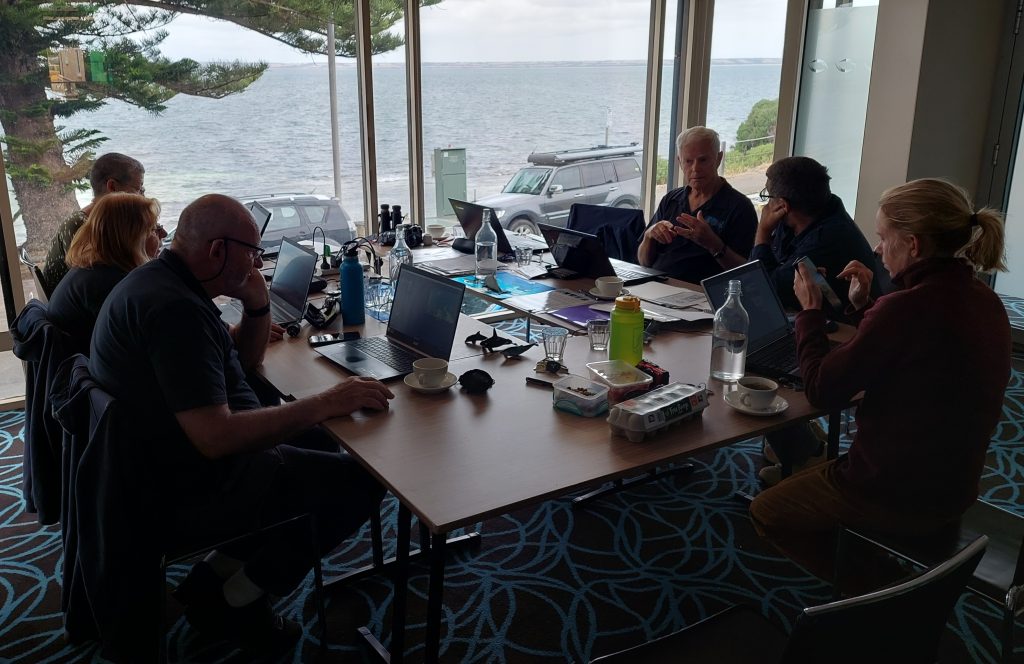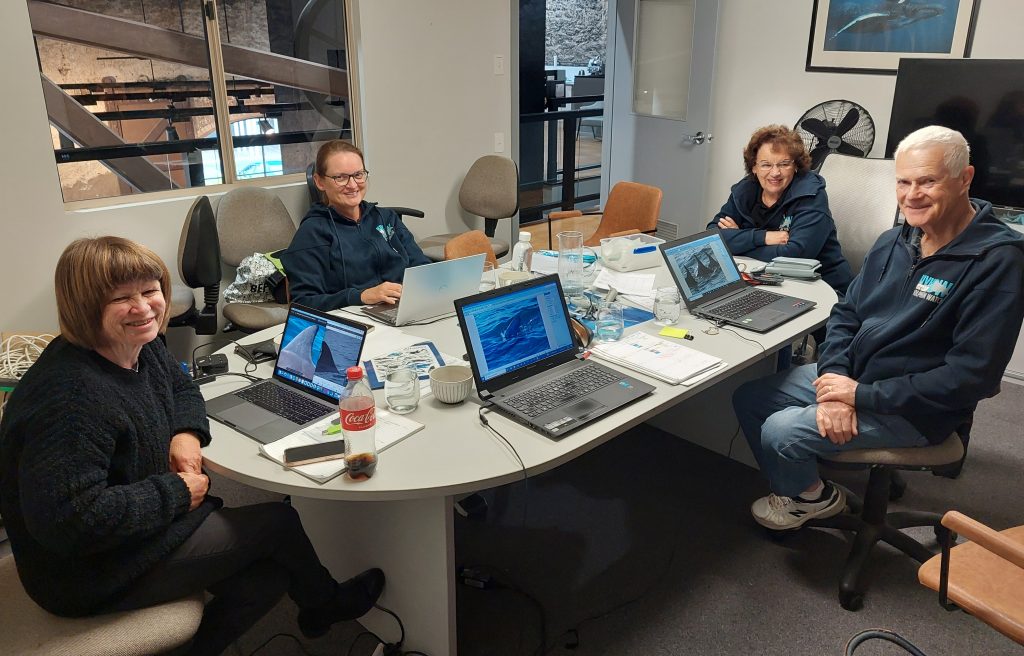 #love #gratitude #happybirthday #citizenscience #dolphinwatch #volunteers #workshops #sponsors #supporters #conservation