Time to celebrate and say thankyou!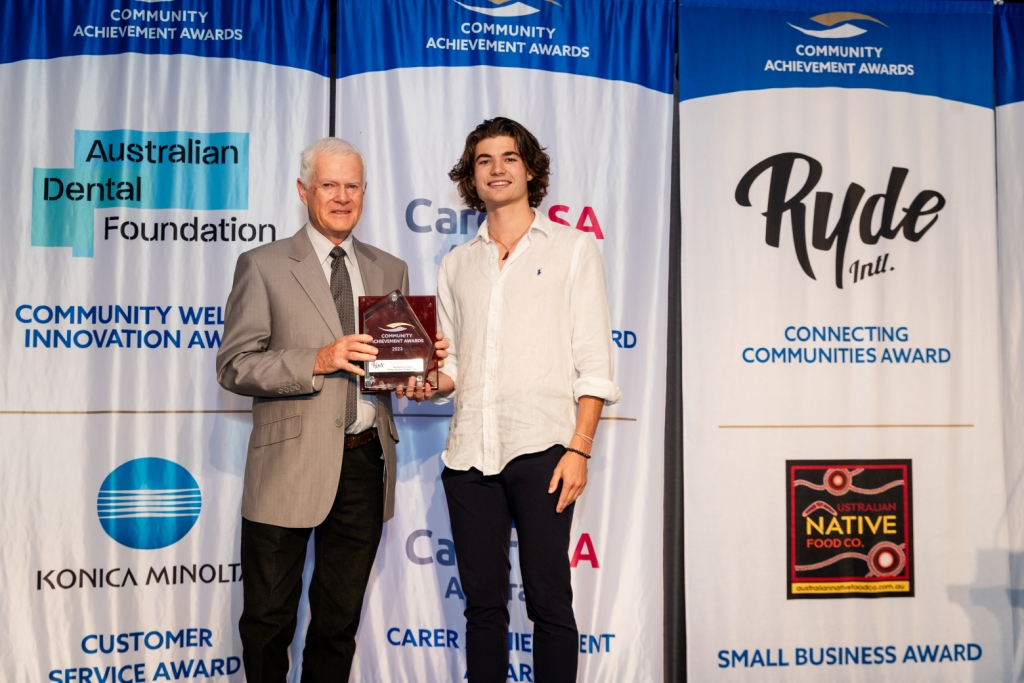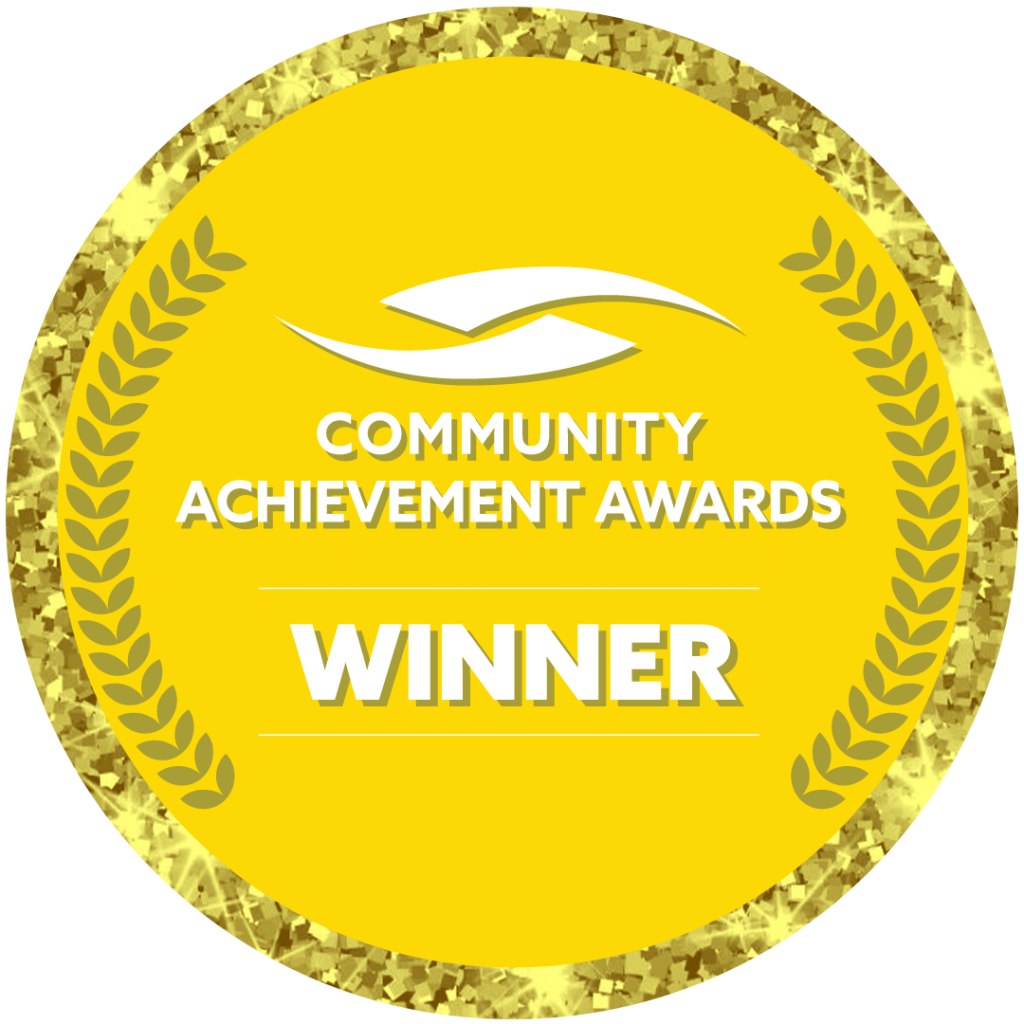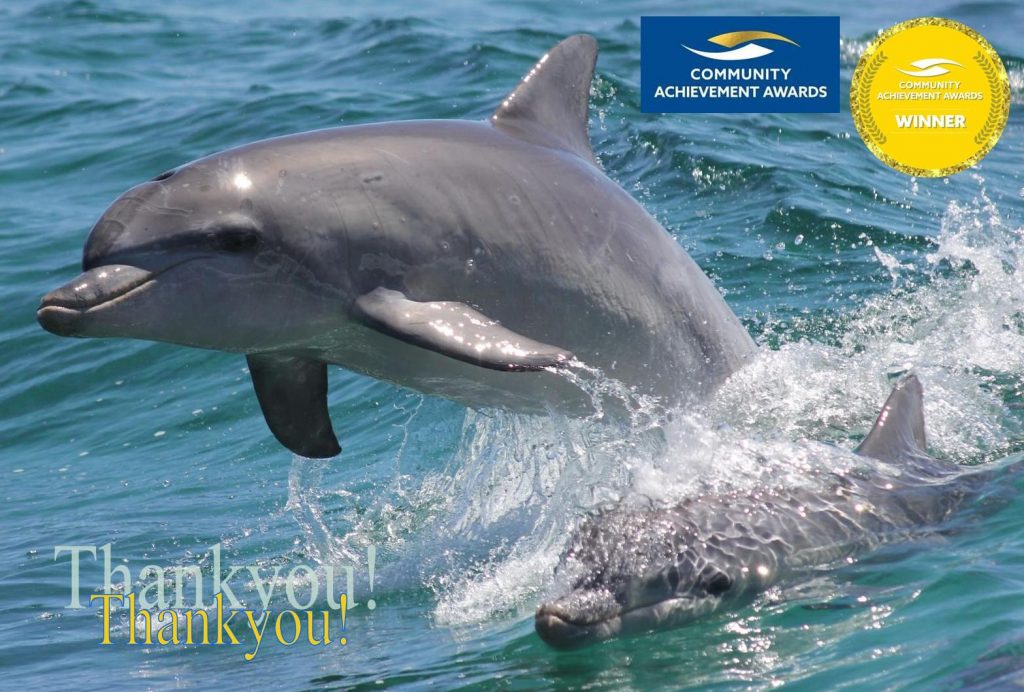 Our heartfelt thanks to Community Achievement Awards http://www.awardsaustralia.com/sacaa and Nathan Woodrow of Ryde International www.rydeinternational.com.au for the wonderful South Australian Community Achievement Awards 2023 – Ryde International Connecting Communities Award….and for your very kind, generous words!
"Kangaroo Island/Victor Harbor Dolphin Watch is a pioneering force, uniting communities in a citizen science endeavour that has reshaped lives. For 18 years, this project has harnessed the passion of volunteers of all ages, immersing them in dolphin research and marine conservation. Beyond collecting invaluable data on dolphins, their inclusive approach empowers individuals, addresses social isolation, and fosters environmental stewardship. This transformative initiative has garnered widespread recognition, including awards like the 2021 SA Citizen Science Award for Outstanding Community Engagement. Dolphin Watch is a shining example of how community-driven efforts can create lasting impacts on our oceans, communities, and wellbeing."
https://www.facebook.com/SACAAwards/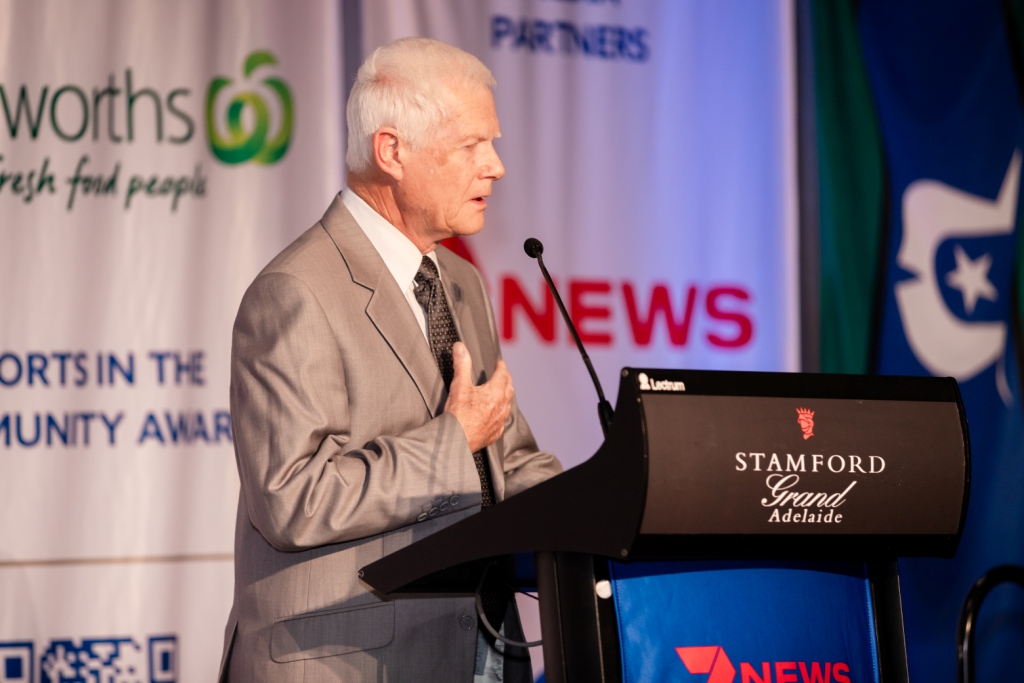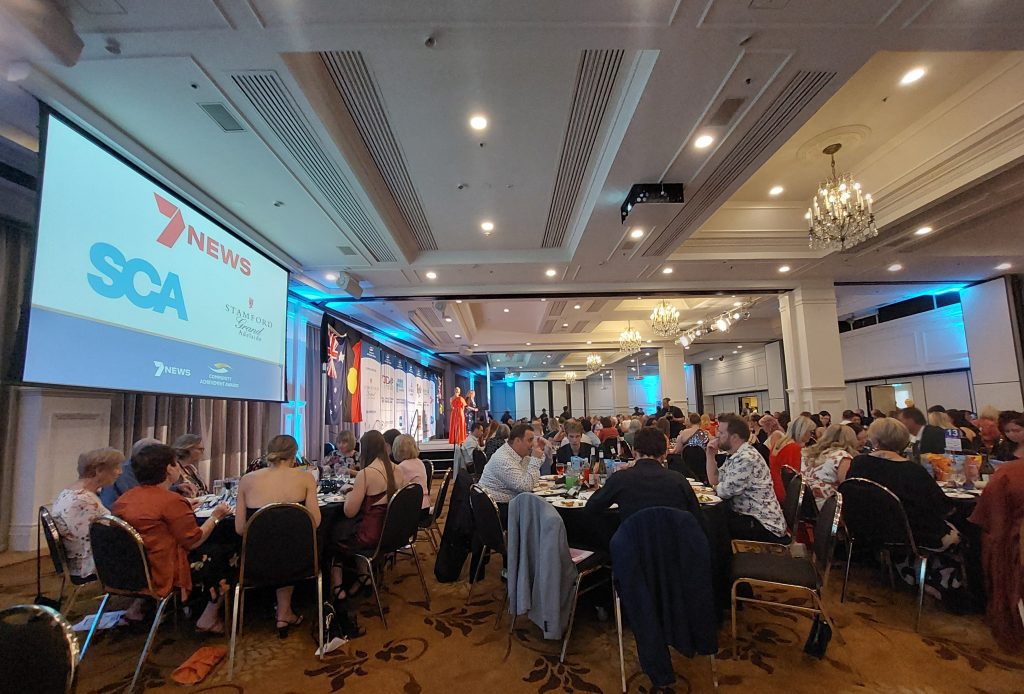 Thankyou and well done to MC Elspeth Hussey, 7 News, Southern Cross Austereo, Ryde International, Woolworths, The Career College and all sponsors and supporters of the inspiring Community Achievement Awards AND to all the fantastic, inspiring nominees, finalists and winners!!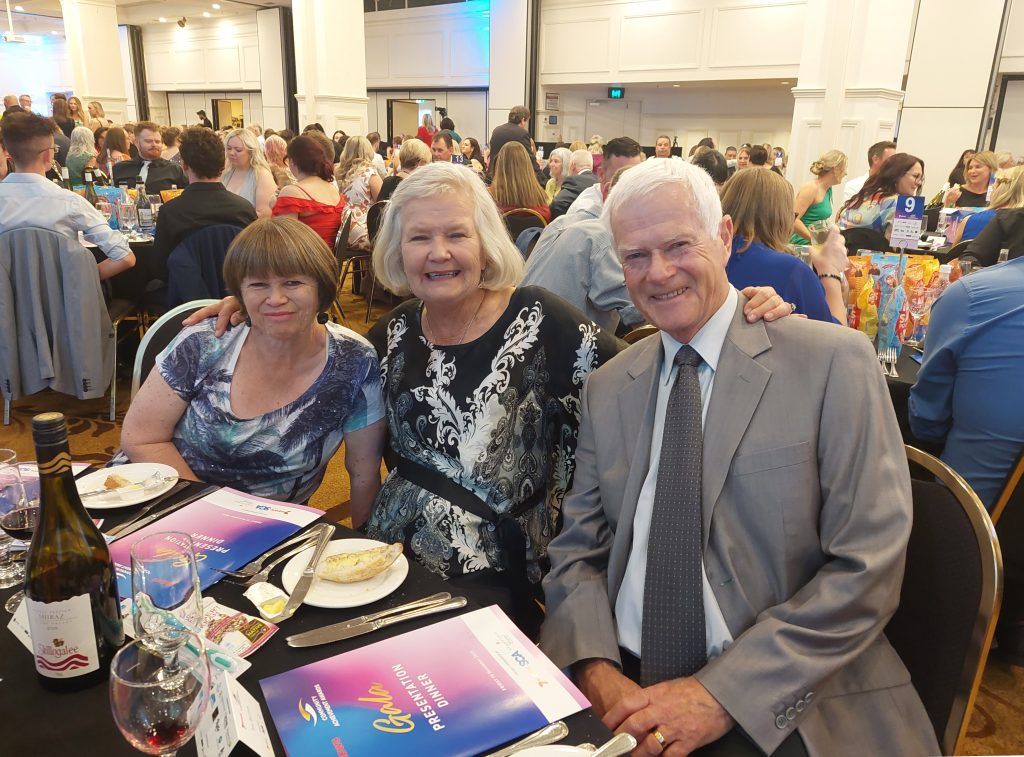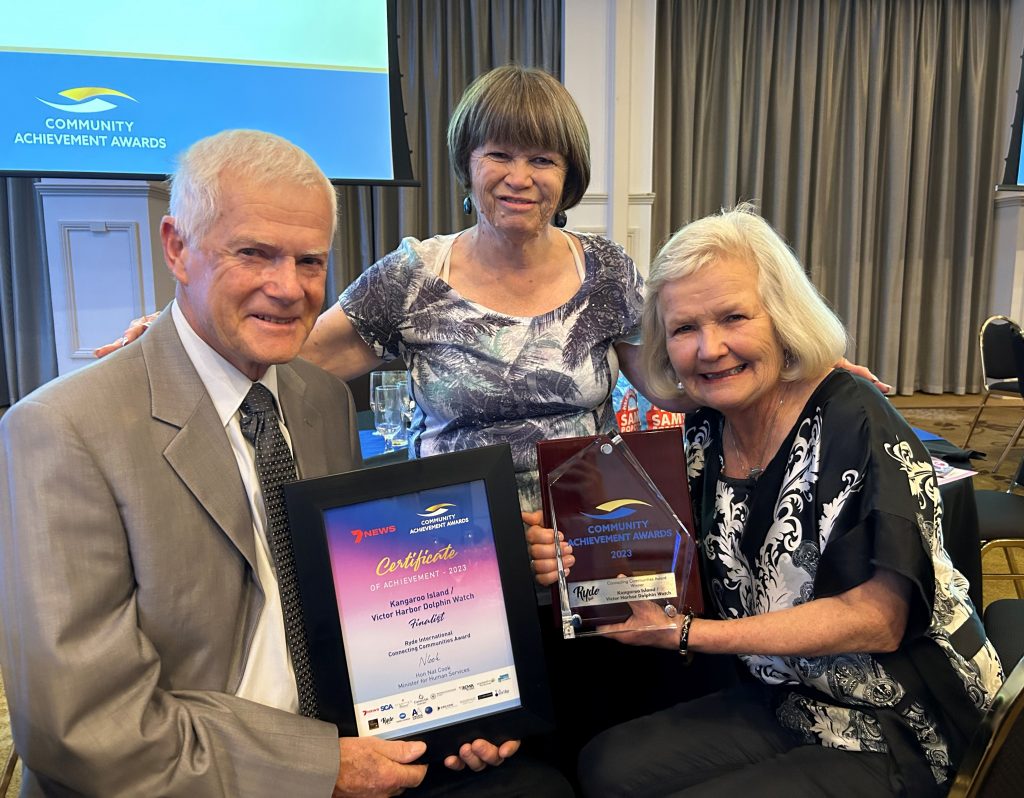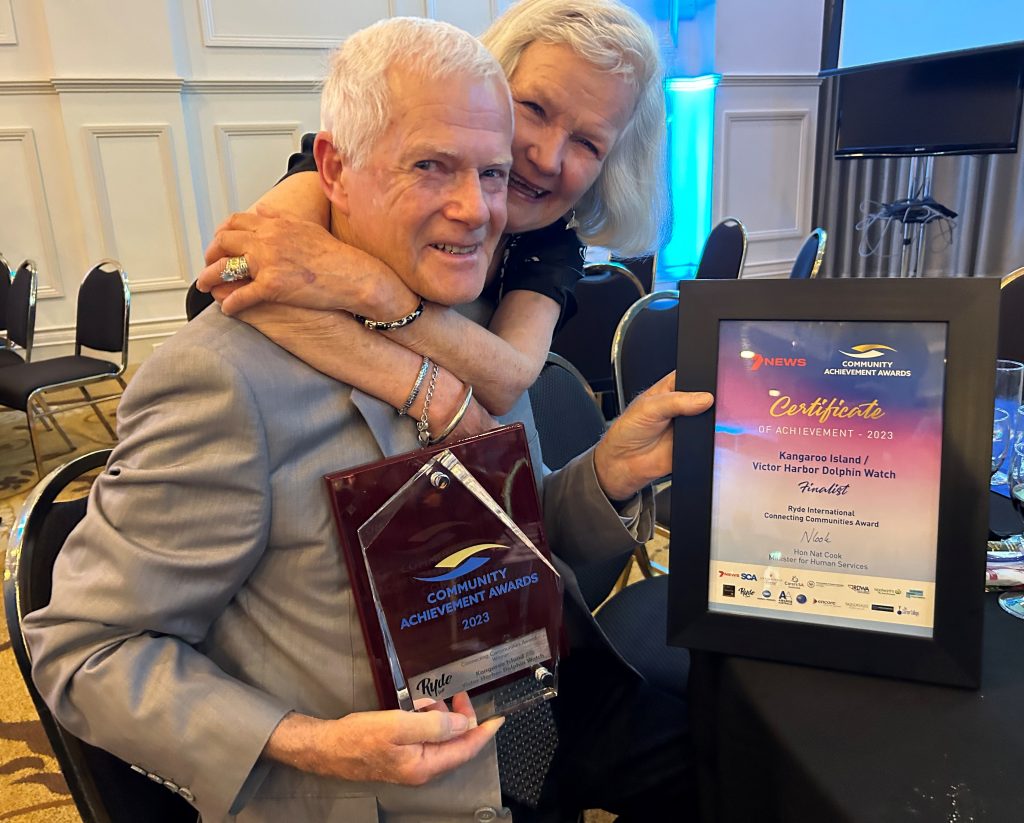 This recognition of our Citizen Science volunteers' efforts over the last 18 years is greatly appreciated and an absolute fillip to our continuing vital research efforts.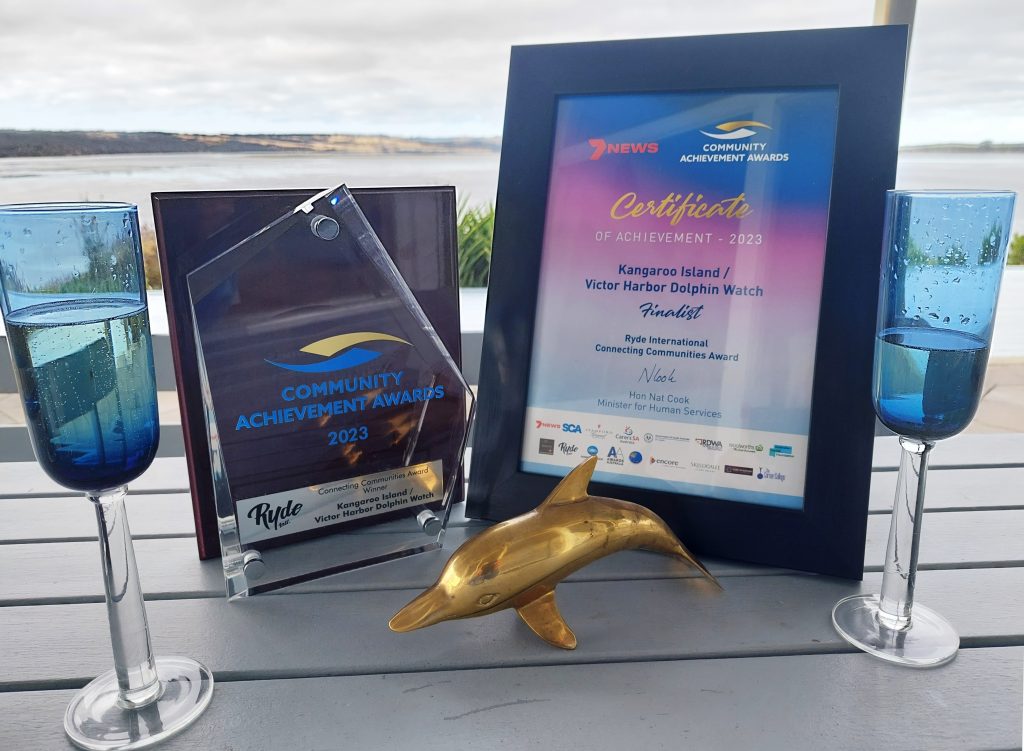 Such acknowledgements provide just the lift needed to encourage ongoing development and sustainability of our longitudinal project and greater understanding of Cetacean welfare globally.
Our heartfelt thanks to our mentors, ecotourism operators and collaborators, volunteers of all ages, sponsors and supporters for making it all possible.
We are forever grateful.
#SACAA #communityachievementawards #connectingcommunities #southaustralia #rydeinternational #7news #SCA #woolworths #thecareercollege #inspiration
#dolphinwatch #citizenscience #conservation #volunteers #mentors #sponsors #supporters
#THANKYOU #love #gratitude