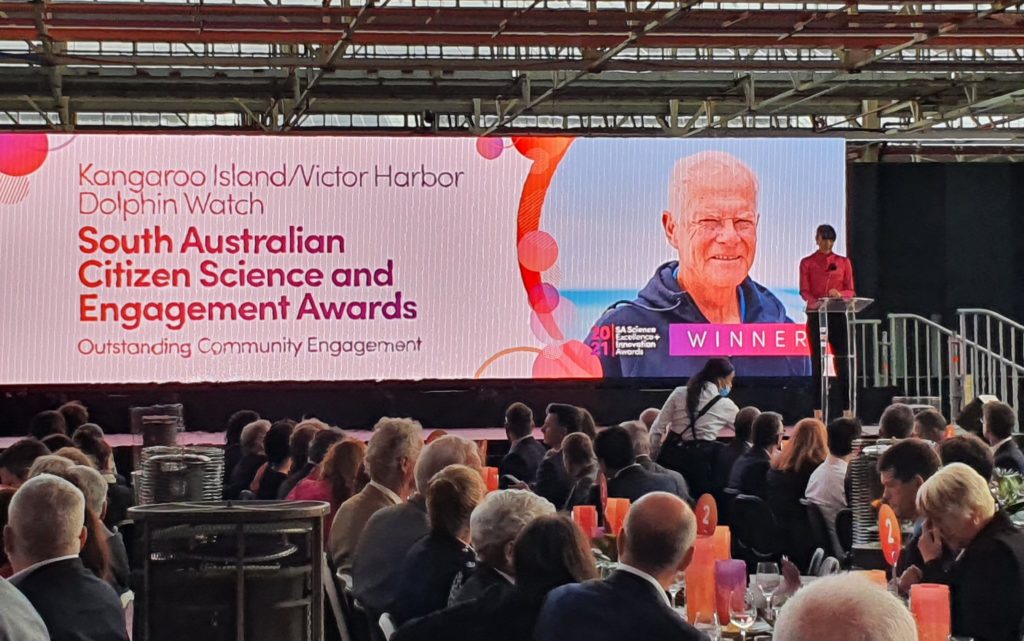 Kangaroo Island's position as an extraordinary Environmental Science site was highlighted once again at the SA Young Tall Poppies Science Awards and Unsung Heroes Award, and the inaugural SA Citizen Science Awards.
Of the four finalists in the SA Citizen Science Outstanding Science and Research, and the Outstanding Engagement Awards, two had strong connections to the island and both were winners.
Kangaroo Island / Victor Harbor Dolphin Watch won the Outstanding Engagement Award with Adelaide University's iBandi as runner up. Adelaide University's Echidna CSI of which Dr Peggy Rismiller of Pelican Lagoon Research Centre is a major part, won the Outstanding Science Award with Dr Tahlia Perry accepting the award on behalf of her team.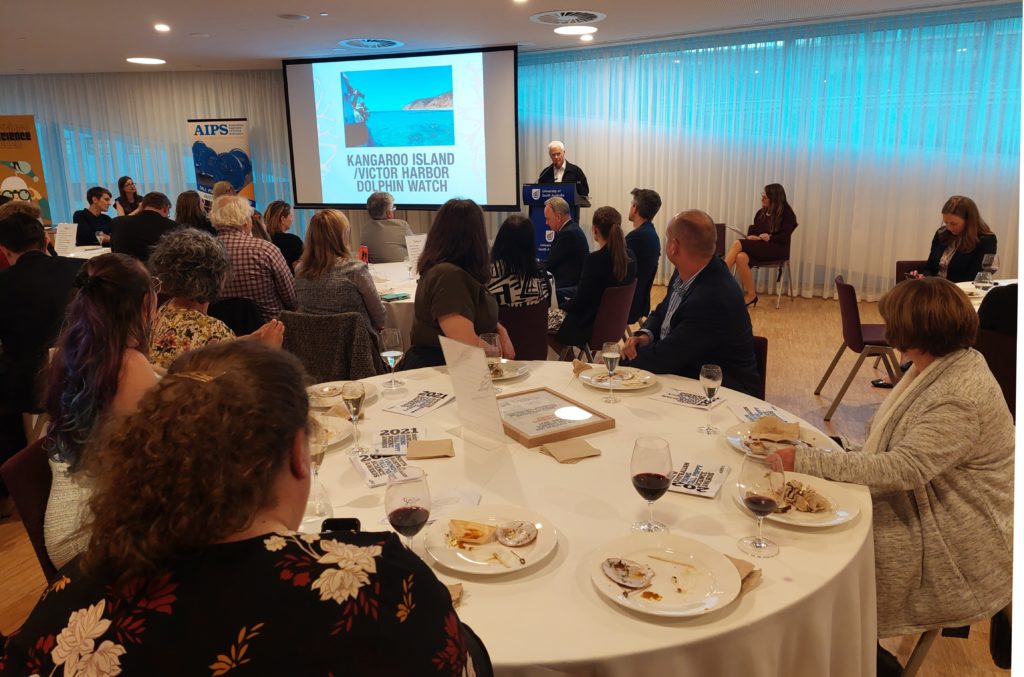 Once again KI's potential as a leading research base, both on land and sea was obvious.  In his acceptance speech which was well received by the audience including Governor Frances Adamson AC and Chief Scientist for SA Professor Caroline McMillen who presented the Citizen Science Awards, Dolphin Watch Coordinator Tony Bartram emphasised the importance of the marine environment and the need for greater resourcing of research into our oceans and their flora and fauna. It was a point not lost on the few marine researchers in the room, making for interesting discussions to follow by leading scientific entities.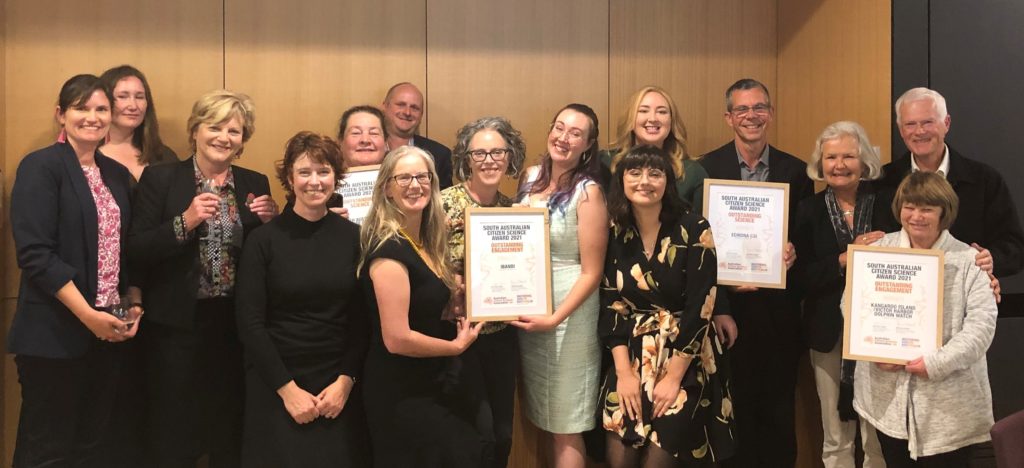 An invitation to attend the inspiring SA Science Awards at Tonsley Innovation Centre on 26th of November gave KI/VH Dolphin Watch's Tony and Phyll Bartram the opportunity to meet with other Science Award winners and view the videos prepared by Randy Larcombe Film and Imaging http://www.randylarcombe.com.au for the event and for promoting the winners of the Awards.
THANKYOU Randy, Inspiring South Australia www.inspiringsa.org.au and Australian Citizen Science Association www.citizenscience.org.au for helping us to share our conservation message!
Dolphin Watch are extremely grateful for the award which provides a much needed boost of $5,000 towards ongoing research effort in the region plus outstanding recognition of the Citizen Science efforts of wonderful volunteers, operational partners, mentors, sponsors and supporters, since 2005 on KI and 2011 in Victor Harbor.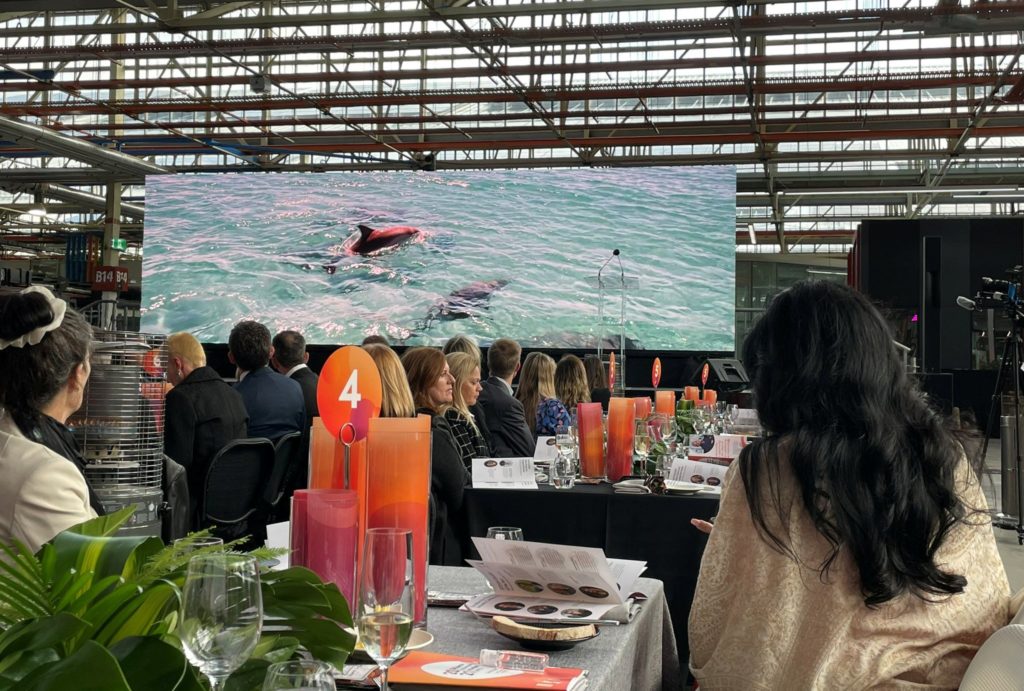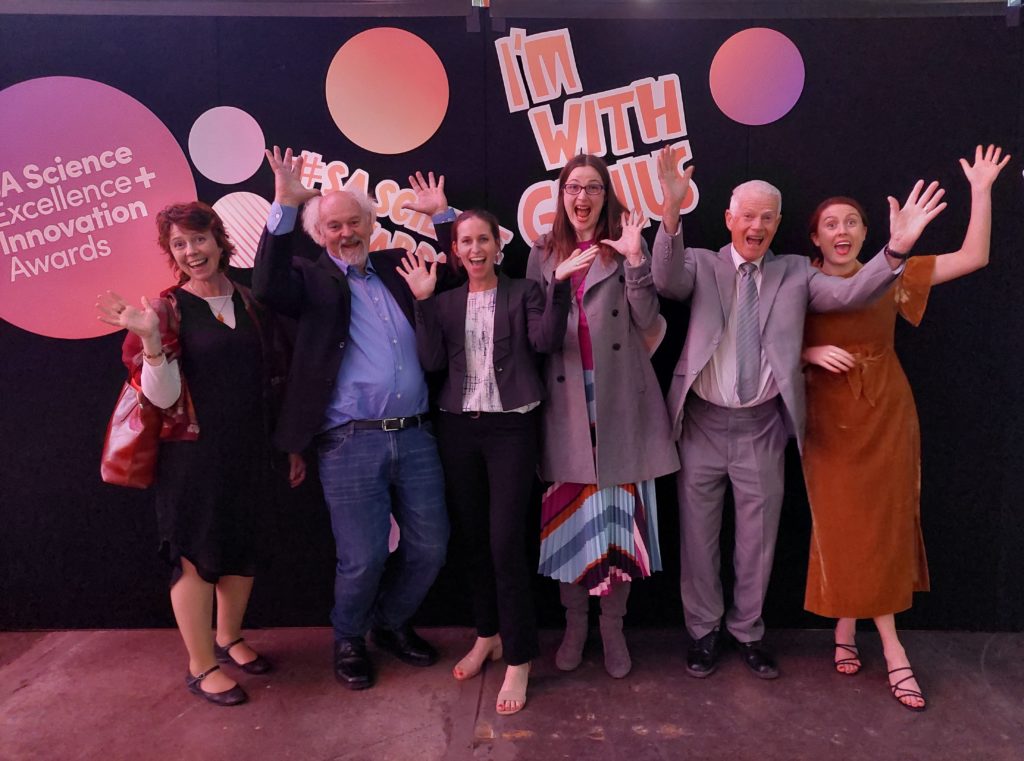 #sasciencewards #citizenscience #awards #citsciinSA #dolphins #dolphinwatch #volunteers
#conservation #love #gratitude