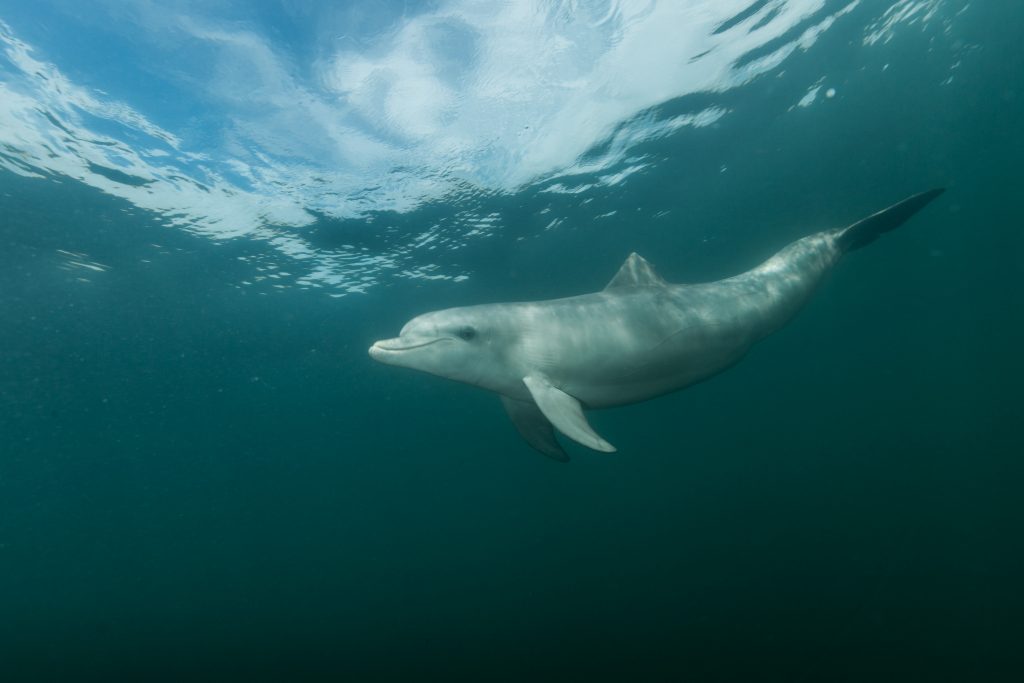 'Rosie' – a wonderful story of Citizen Science and the magic of community data by our fantastic volunteer Roanna Horbelt.
" This year my partner Phil and I decided to take a road-trip from Kangaroo Island, our home, right along the coastline of our precious state of South Australia….all the way to WA. We wanted to see for ourselves what might be effected were oil to actually spill into this pristine oceanic wilderness. We wanted to meet the people; the locals that rely on the sea. The residents that live in and on the water's edge…..the people whose lives would be changed forever were the oceans tainted by oil. We also wanted to see the creatures…..the cetaceans, the sea lions, the incredible birdlife…all those that do not have a voice….and to see what this potential threat might mean to them.
And we were not let down! What a simply stunning, incredible, unique, diverse stretch of coastline!! And the characters!!! I could write a book on most of them.
But what surprised us perhaps the most was the amount of dolphins present at almost every point, every coastal township, every beach. We found them leaping the waves in the large swells around Venus Bay, fishing close off the rocky shoreline of Lincoln National Park, surfing in large numbers head to head at Hally's Beach and catching squid in the Whyalla harbour.
We lingered a little longer in Whyalla as I had heard about the very tame dolphins there from my mother who used to frequent this area a lot in her younger years. And we were not disappointed!
There were at least 10 dolphins just hanging around in the harbour amongst the shipping vessels And quite a few more in the mouth, and just out to sea. Then I saw what looked like a seal surfacing the water. Definitely no dorsal fin that I could see…. I took hold of my Dolphin Watch camera and zoomed in to get a better look. And suddenly realised that this 'seal' was far from being a pinniped…as it had a tiny little newborn bottle-nosed dolphin by its side! On closer inspection I realised that this poor mum had actually lost most of her dorsal fin. But this had clearly not stopped her from having a precious little bub.
After the initial excitement of finding a new-born, the situation at hand did make us ponder on the how's and why's of this clearly once severe injury however.
I have since found out that this beautiful dolphin pod actually follows the boats into the harbour each day…..as both the fishers and the locals feed them with freshly caught (or bought) fish! This explained to us both their very docile behaviour… and quite possibly (and even probably) the injuries to the mum of this little one. Also concerning to us was the fact that dolphins obviously learn from their mothers (and the rest of the pod)…..so is this little one now going to learn from its mother how to follow the boats in…get fed from the locals….and possibly sustain a similar or more severe injury to its mother? Just unthinkable!
But for now I just took as many photos as I could as they swam out to sea.
Interestingly enough, back home again and attending a lunch with our Kangaroo Island Dolphin Watch family, I saw what seemed to be our finless dolphin on the screen of one of the computers being used to ID some of our local bottlenose dolphins! How strange! Surely not. But the mystery was soon to be revealed. A dear friend of ours and wildlife photographer, Scott Portelli, had recently been to Whyalla to capture the annual mating of the giant cuttlefish. And he had actually met our dolphin underwater! And had sent the footage and photo's attained at that date to the Kangaroo Island / Victor Harbor Dolphin Watch team. Wow! The dolphin in question even already had a name! 'Portelli'!
Just love this. The magic of Dolphin Watch in coastal communities coming together! Citizen Science in action!
So we now know that 'Portelli' is, in fact, a lovely lady! And that she, this year, gave birth to precious little 'Rosie' (named after my close friend Rosie Portelli, Scott's wife).
And that is the story of little Rosie, the just born Whyalla bottlenose dolphin, that will hopefully now be catalogued together with her mum….so that many more people such as ourselves will be able to identity her and enjoy her company in the coming years, and greet her and her mum from us just across the ocean! "
Thankyou so much dear Ro and Phil Smith of http://whalesinthewild.com……and wonderful photographer Scott Portelli http://scottportelli.com
Magic indeed!
#citizenscience #communitydata #volunteers #bottlenosedolphins #whyalla #conservation #magic