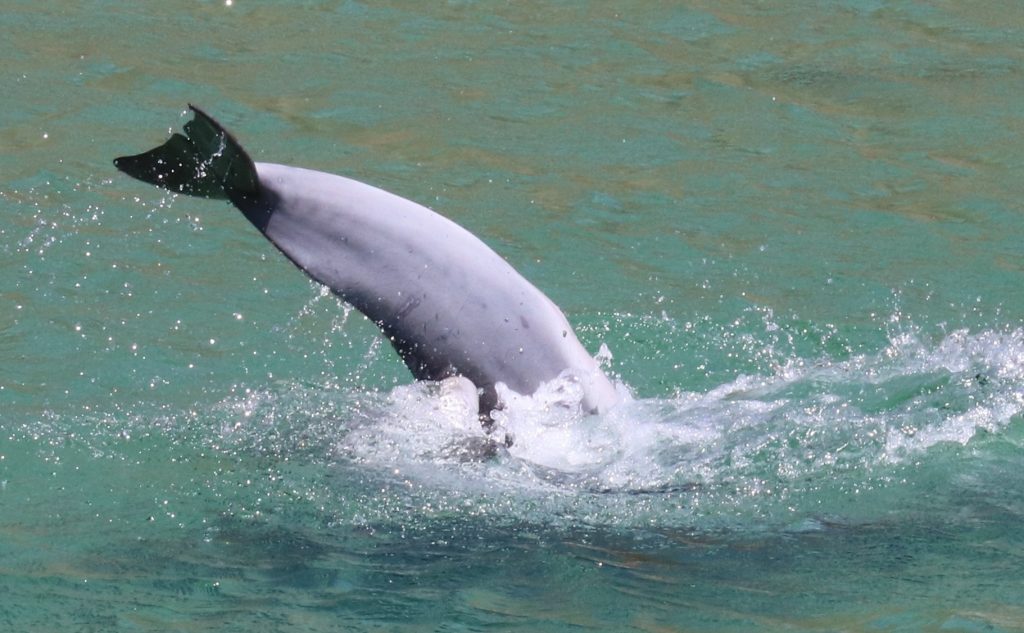 What an absolute delight to go back to Dashwood Bay on Survey 228 on January 9th with wonderful volunteers, old and new……right in the middle of the magnificent Mission Blue www.missionblue.org Kangaroo Island North Coast Hope Spot!
It had been a long break since our previous Dolphin Watch survey on Kangaroo Island due to weather impacts and lengthy delays with KI Marine Adventures' installation of 2 new jet engines….39 weeks and 2 days! www.kimarineadventures.com.au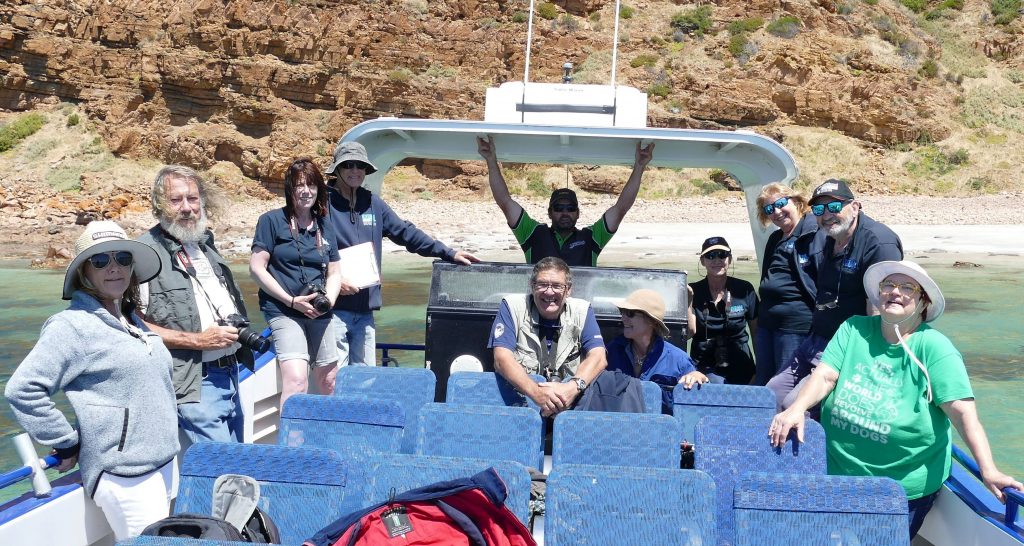 A group of between 50 to 60 Bottlenose dolphins with 4 calves, including 2 newly born, was the delightful outcome and to see them so at ease and peacefully resting in this extraordinary critical habitat was heartwarming.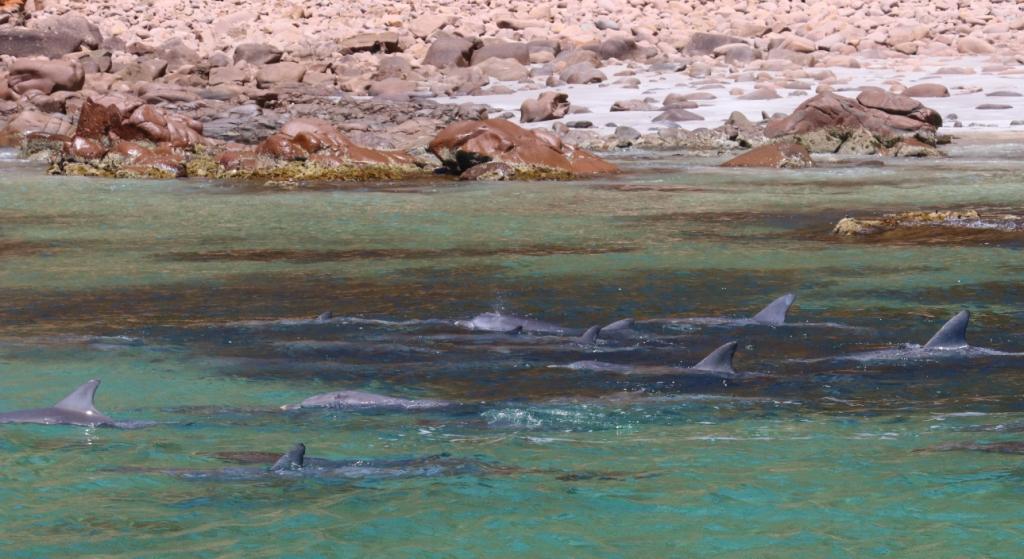 KI Marine Adventures' newly refurbished boat with 2 fantastic new Audi V8 jet engines performed brilliantly and provided a perfect platform for excellent photographic identification research to be undertaken. Congratulations, very best wishes …and thankyou Skipper Andrew Neighbour!!!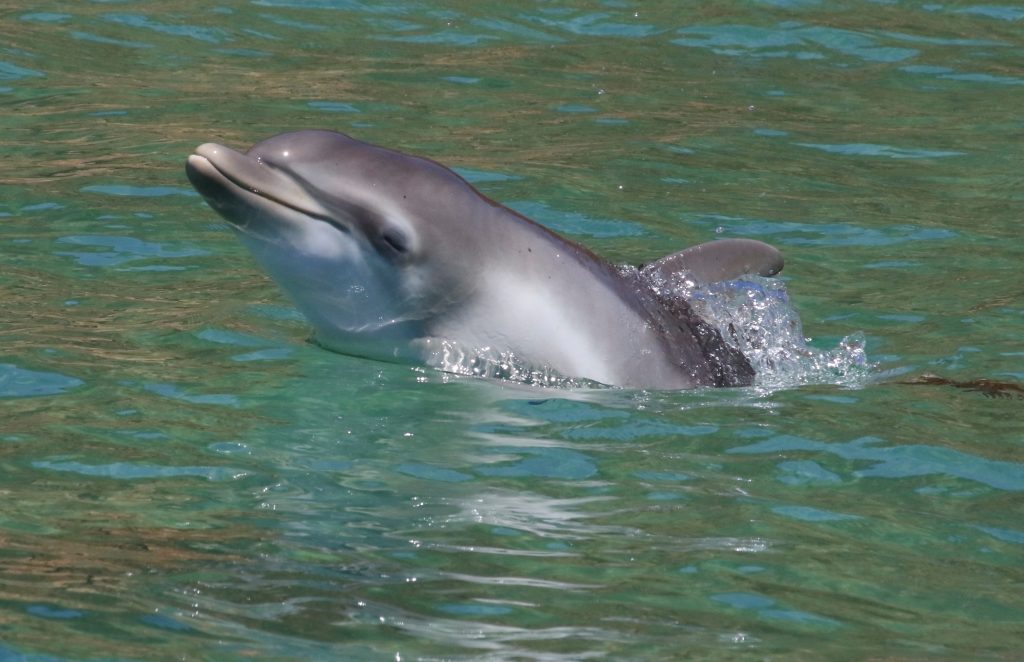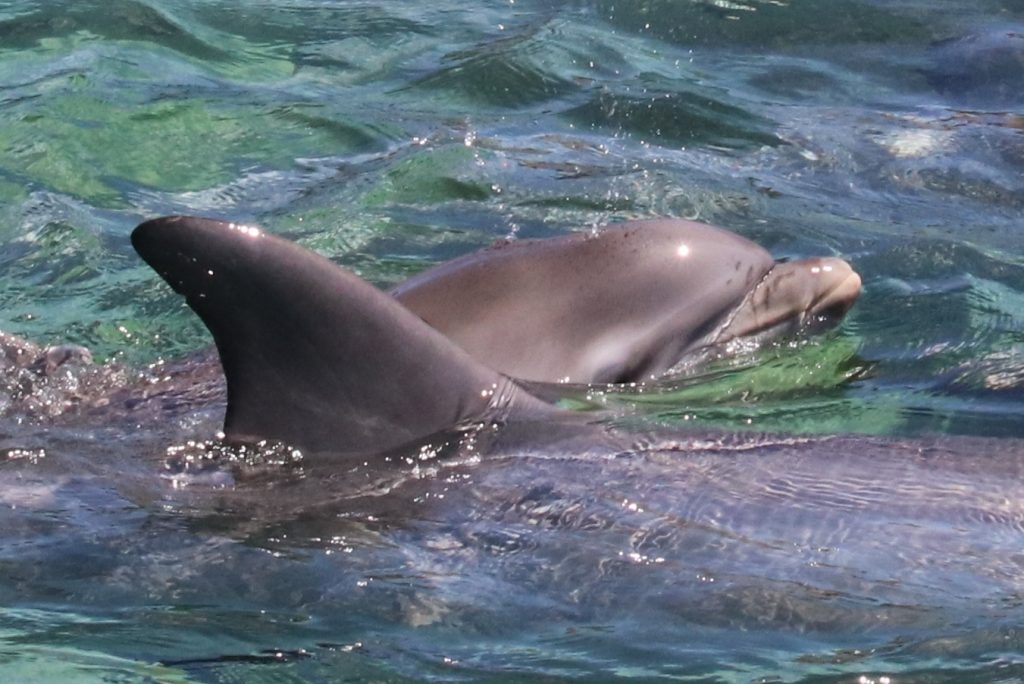 The future for our longitudinal research efforts is bright and makes our efforts to achieve the best possible protection for this incredibly essential habitat even more important for the future of the dolphins and indeed the planet itself.
Welcome refreshments at the KI Brewery www.kibeer.com.au after the survey enabled a happy debriefing and special welcome to the wonderful new volunteers who have come on board and want to help!
A fantastic start to a wonderful New Year!
Our grateful thanks to all our wonderful mentors, volunteers, sponsors and supporters who have helped and supported us in any way over the years!!
Cheers and Happy New Year!!
#citizenscience #dolphins #volunteers #mentors #supporters #conservation #protection #missionblue #hopespot #love #gratitude