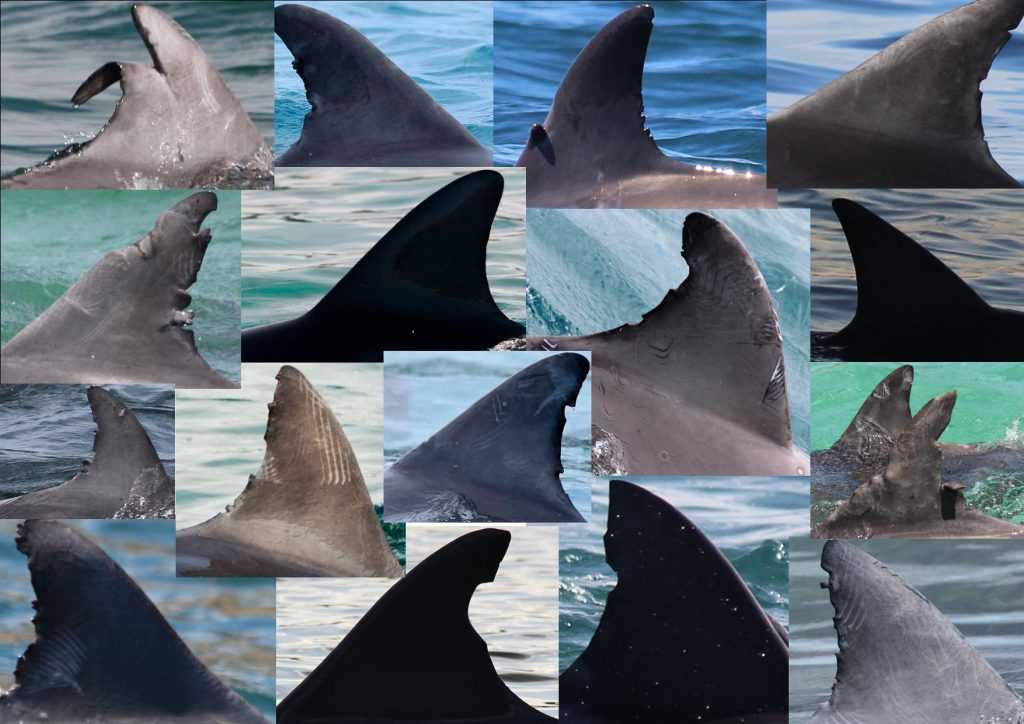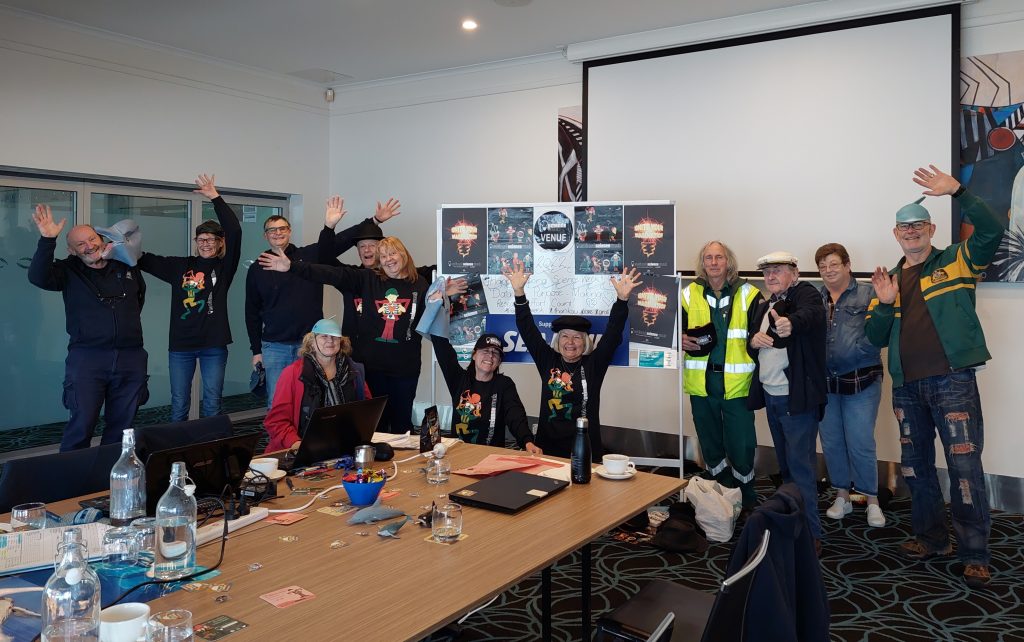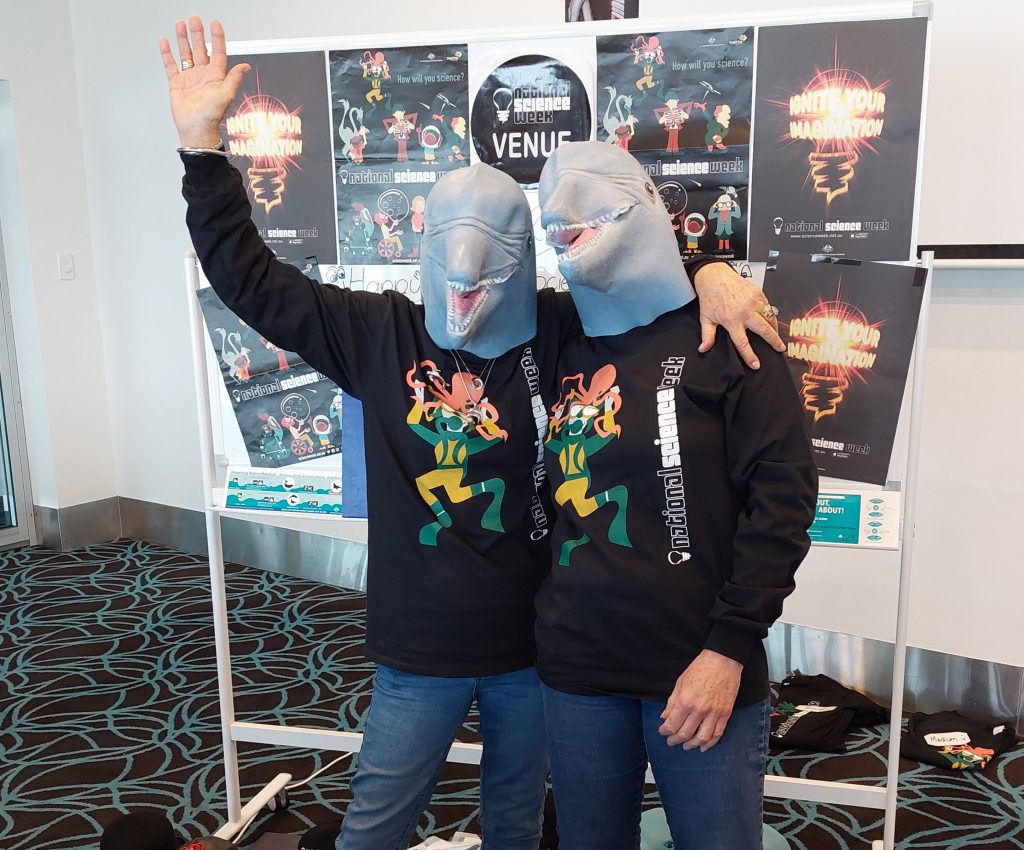 Our 12th National Science Week http://www.scienceweek.net.au event focussed on our core business of longitudinal Citizen Science dolphin research involving community volunteers of all ages, monitoring Common Bottlenose dolphins and Shortbeaked Common dolphins since 2005. We highlighted and celebrated the wonderful volunteer effort and support and contributions of community data input, supplementing boat-based and land-based survey effort over the years in the region. Community volunteers participated in a dolphin monitoring survey and data analysis workshops on Kangaroo Island and in Victor Harbor, South Australia.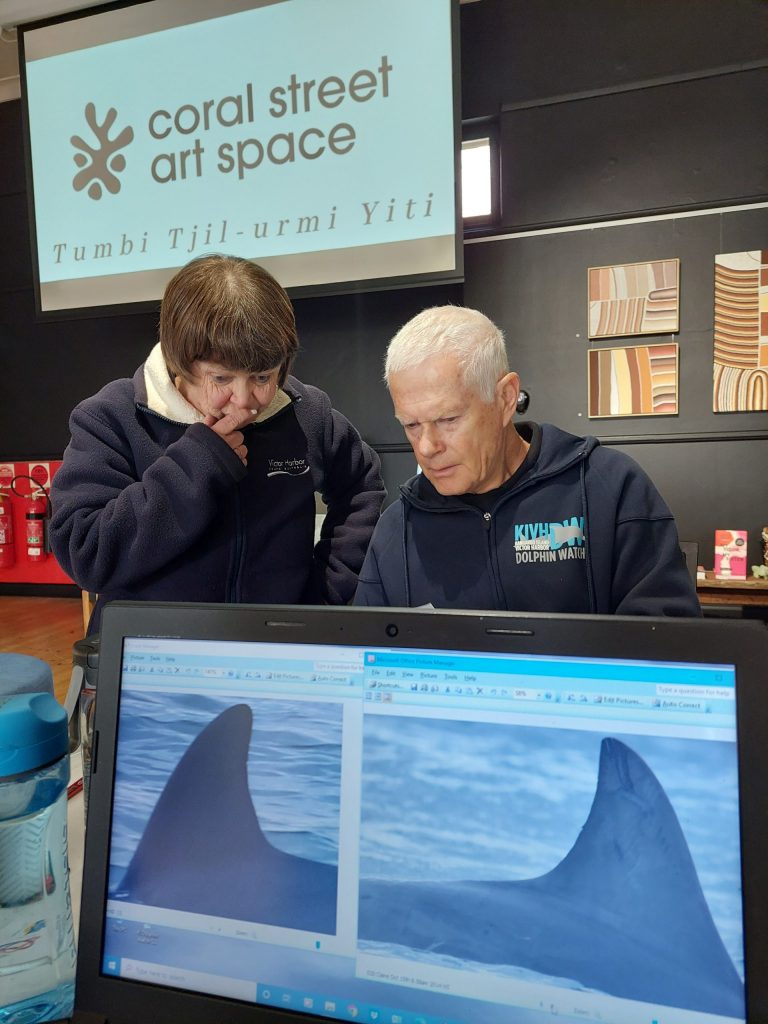 Consistent monitoring of a range of sites injects extensive data regarding numbers, behaviours, aggregations etc, informing current data sets and increasing veracity plus knowledge and understandings. Particular focus is on known and new dolphins identified with respect to home range, movement patterns and migratory pathways.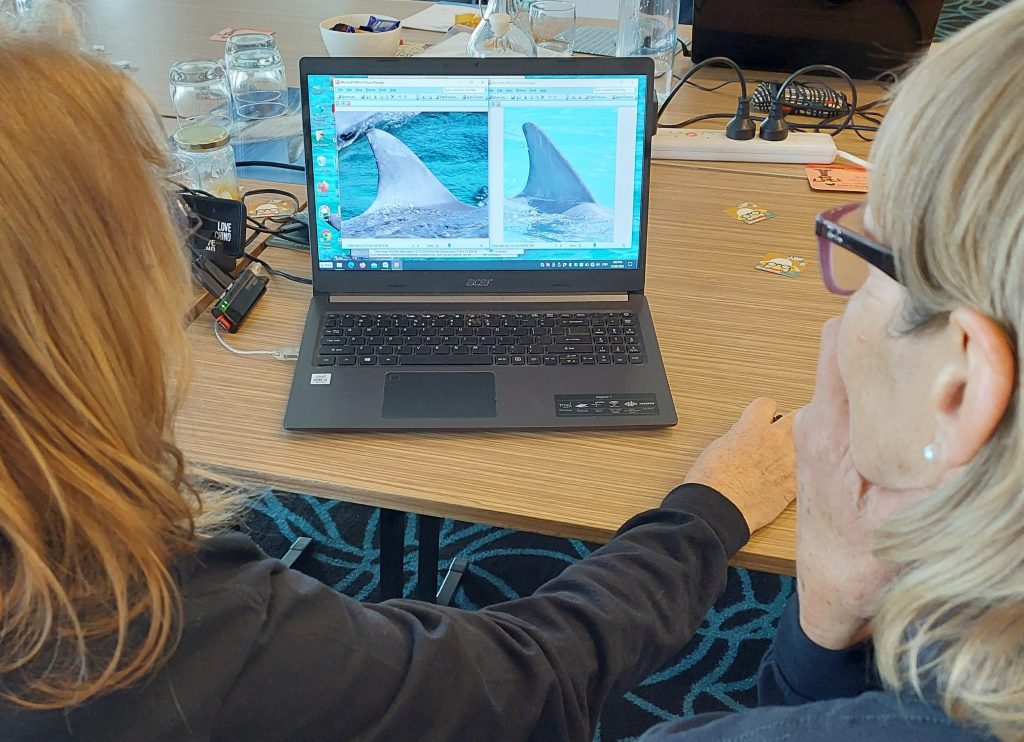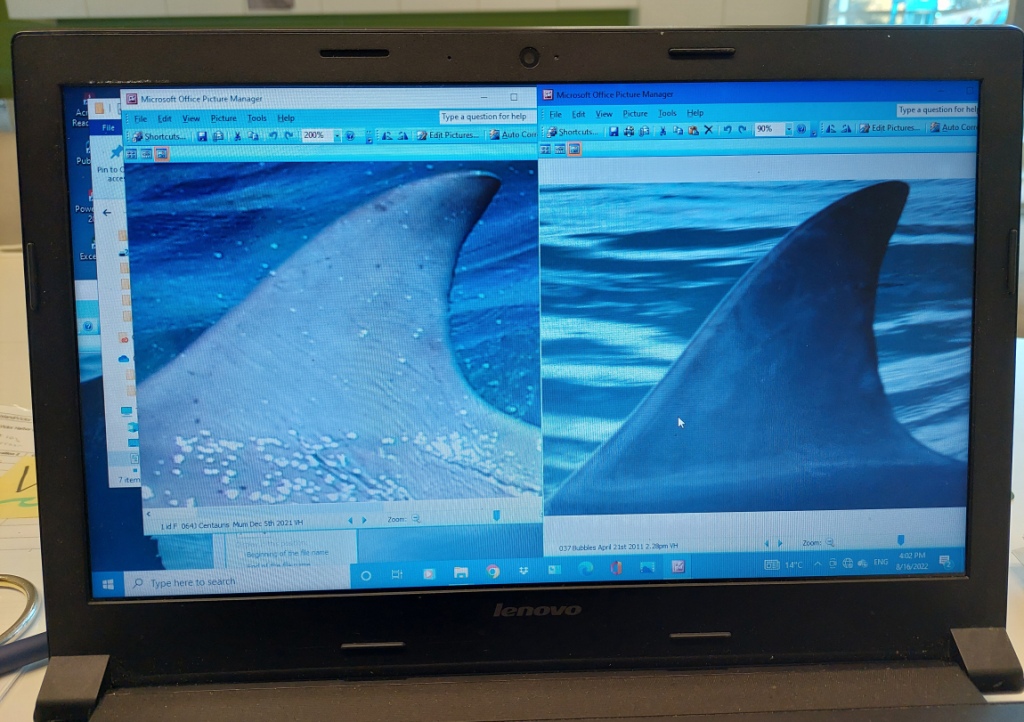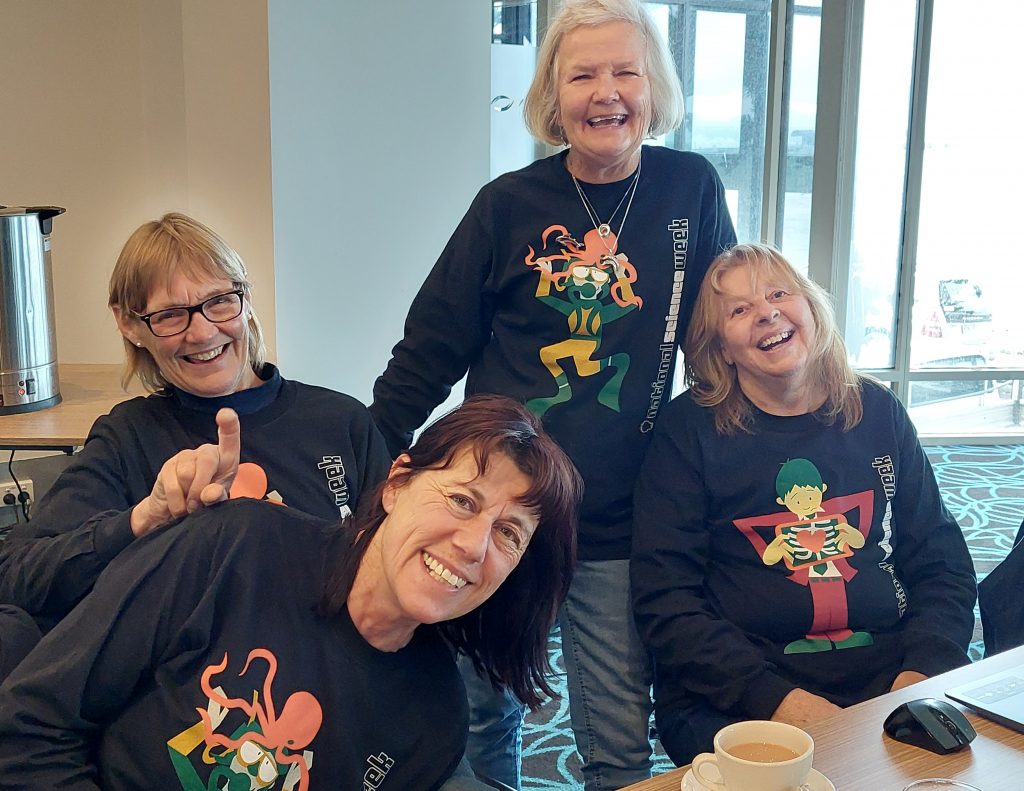 Data collected is used to inform management practices in collaboration with scientific entities and government agencies with an aim to strengthen protection and conservation mechanisms for the dolphins in our regional waters. It is also made available to scientists globally to increase our understandings of these iconic marine mammals.
A small but enthusiastic group of Citizen Scientist volunteers gathered at the monthly data analysis workshop at the Ozone Hotel http://www.ozonehotelki.com.au on August 12th launching Science Week. Following tradition the workshop featured the Science Week Brain Break Morning Tea and quiz, an enjoyable event overseen once again by volunteer / Quizmaster Extraordinaire Mike Cosgrove.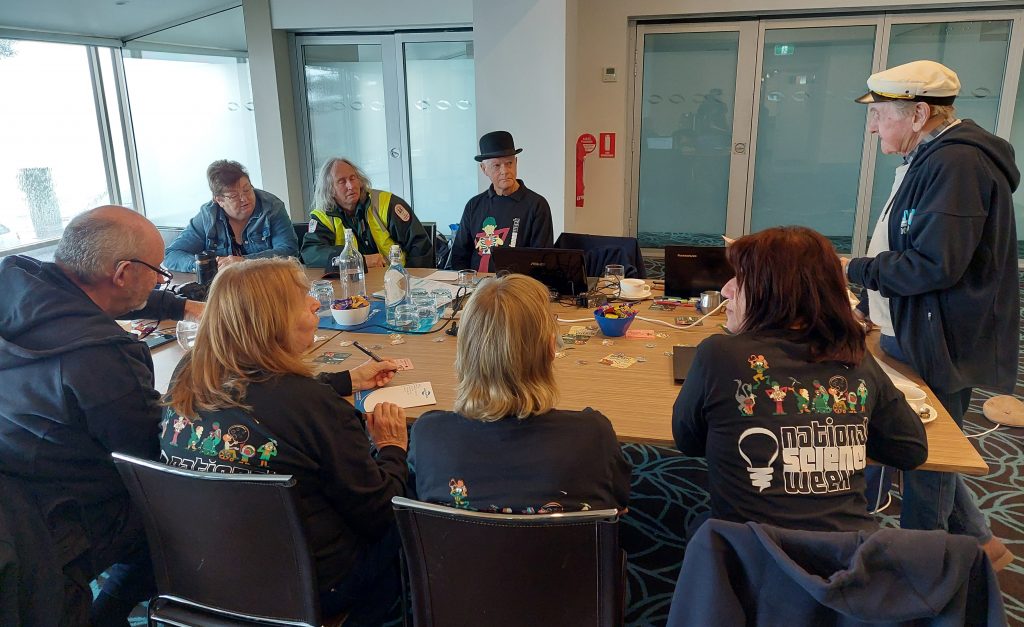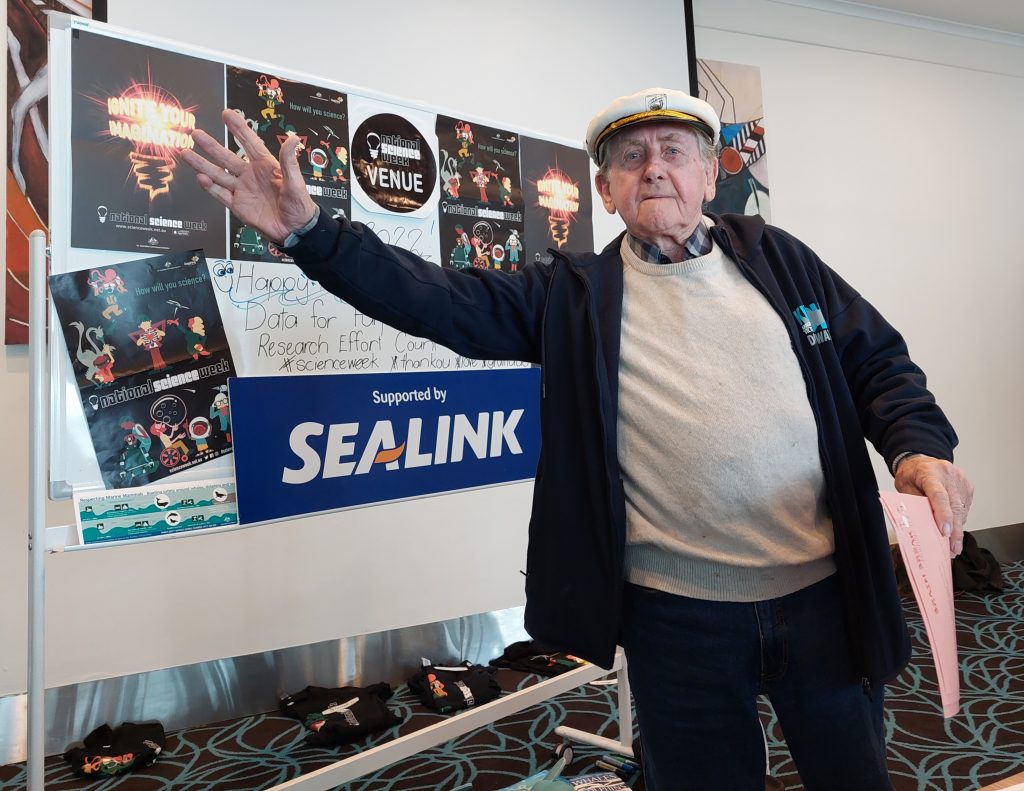 A series of KI / VH Dolphin Watch workshops held at the Victor Harbor Library and Visitor Information Centre for National Science Week from August 16th took on an international feel when PhD Candidate Alicia Garcia from Valencia in Spain, participated in the data analysis and collation being undertaken. Her proposed study dovetails perfectly with Dr Rebecca Souter's "Investigating Threats to Dolphin Health Project" at Adelaide University which Dolphin Watch is supporting.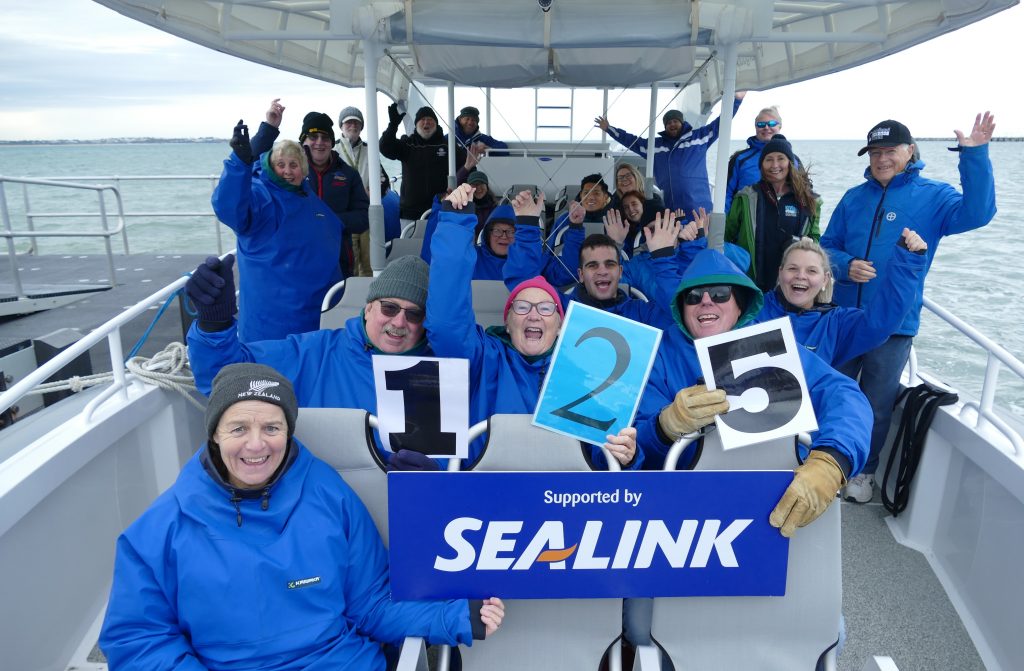 A delicious celebratory luncheon at Whalers, following an on water research survey aboard The Big Duck Boat Tours www.thebigduck.com.au gave the Citizen Science volunteers an opportunity to reflect upon the role Science plays in everyday life. In a short address reminiscent of his offering in Dolphin Watch's acknowledgement at the 2021 SA Science Awards, project Coordinator Tony Bartram acknowledged the outstanding data collection efforts of all the volunteers over the past 11 years in Encounter Bay and 17 years on Kangaroo Island. Special note was made of the superb efforts of Victor Harbor Manager Nedra Haines who has been there since the beginning.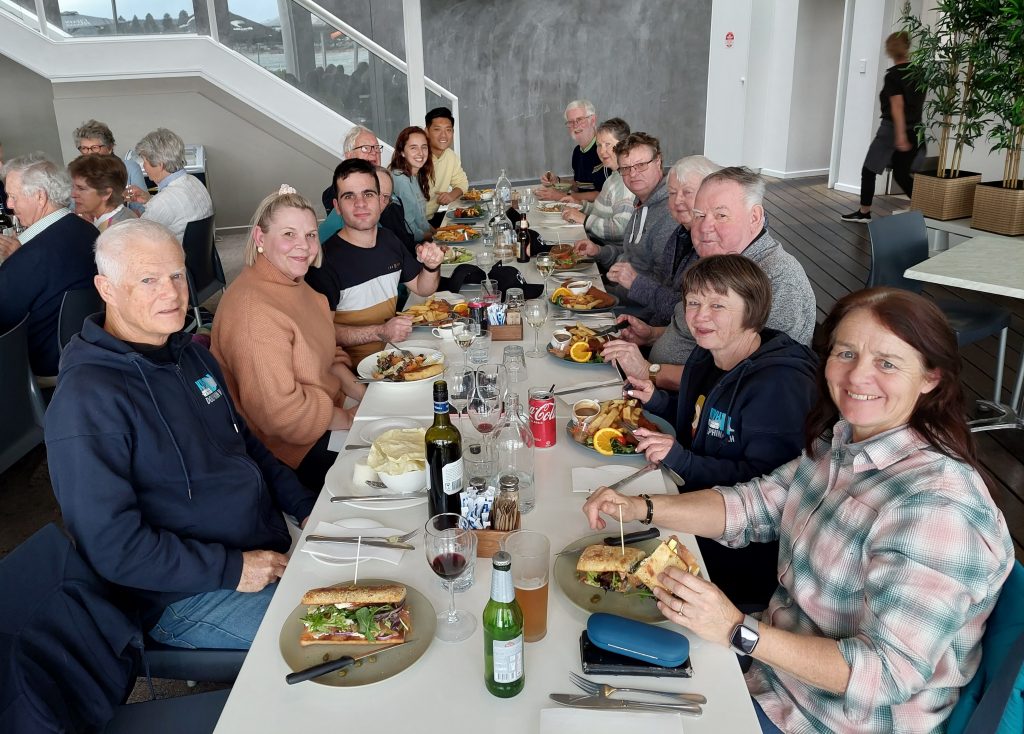 The organisers were delighted to welcome the Fleurieu Sun Newspaper Editor Michael Simmons to the second day of workshops and appreciate his interest and support very much! http://www.fleurieusun.com.au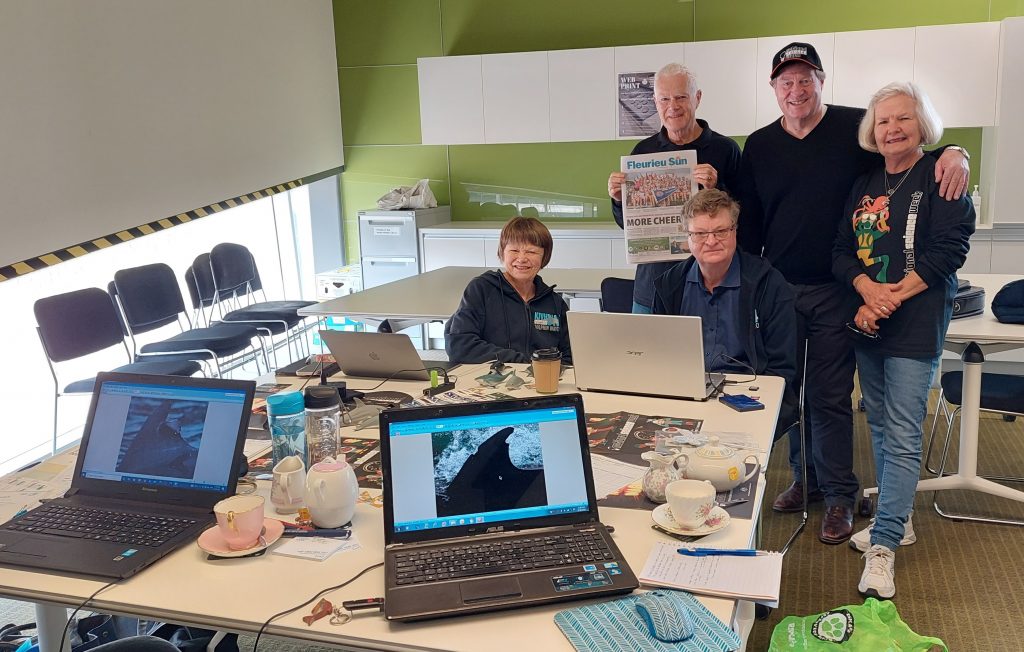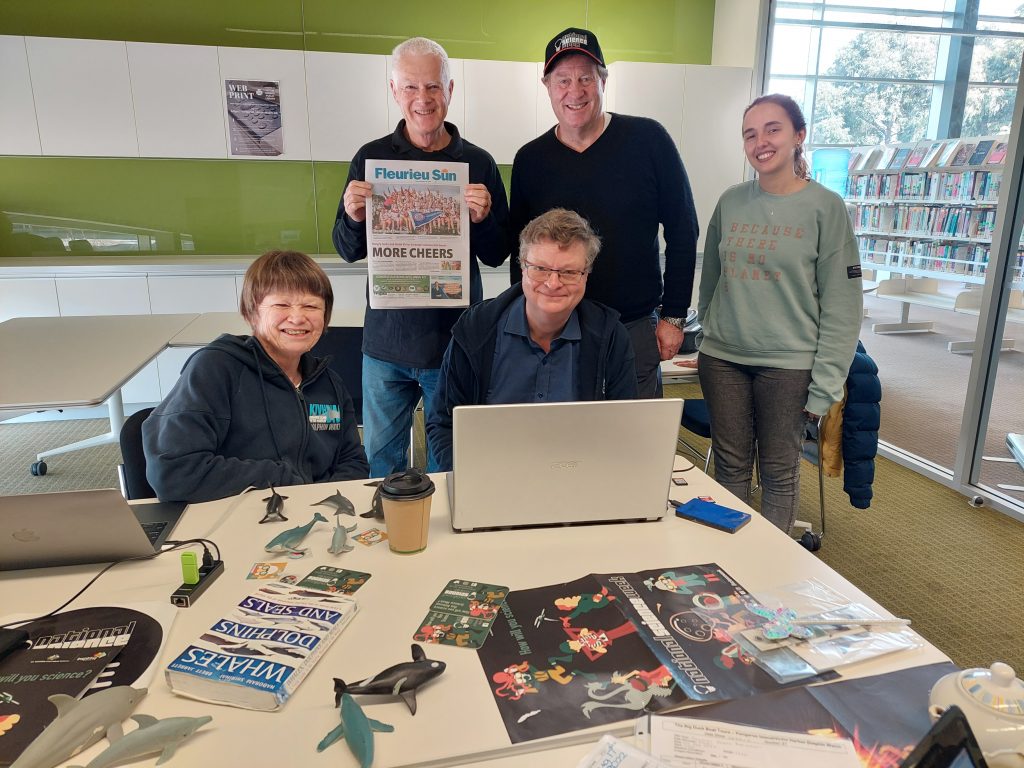 The wonderful Citizen Science data collection efforts over so many years have been generously supported by many volunteers of all ages, sponsors, and supporters, in particular Sealink KI http://www.sealink.com.au , I-NEX Corporation http://www.i-nex.com.au, KI Shellfish – The Oyster Farm Shop http://wwwoysterfarmshop.com.au and Ecotourism operators KI Marine Adventures http://www.kimarineadventures.com.au and the Big Duck Boat Tours.
Our grateful thanks to them all!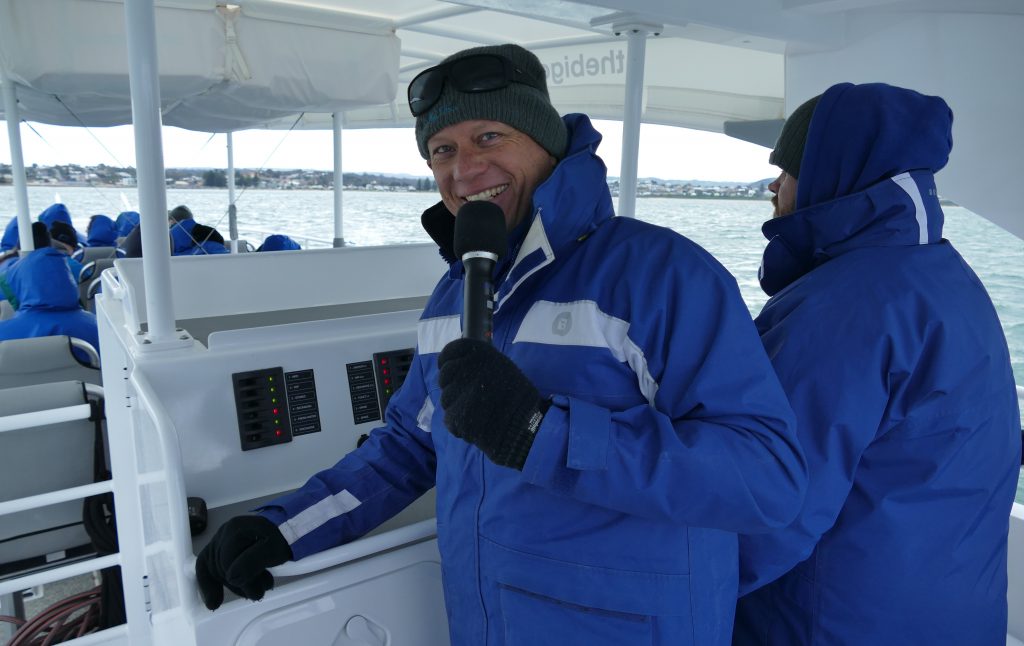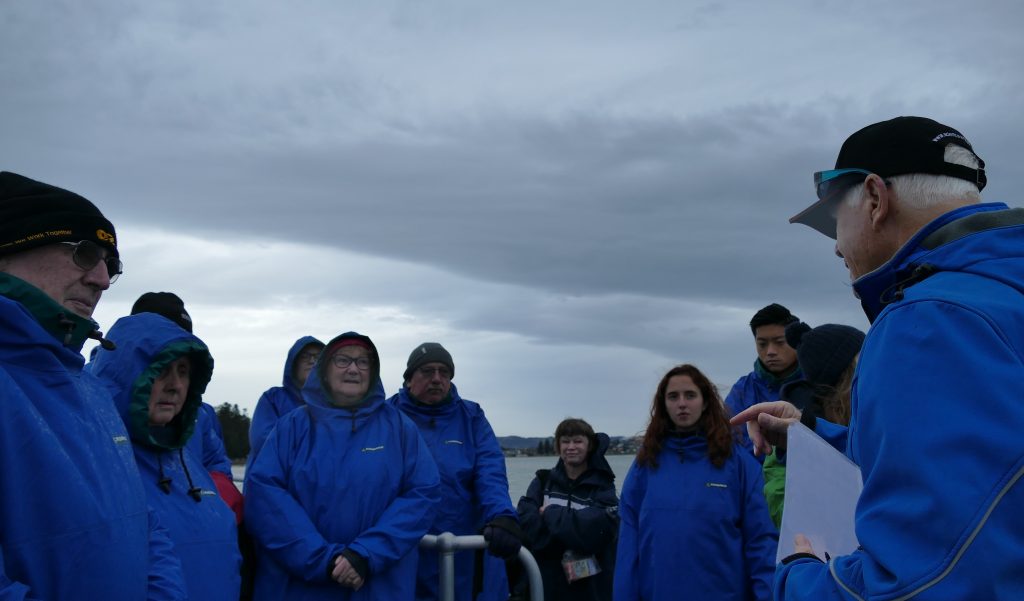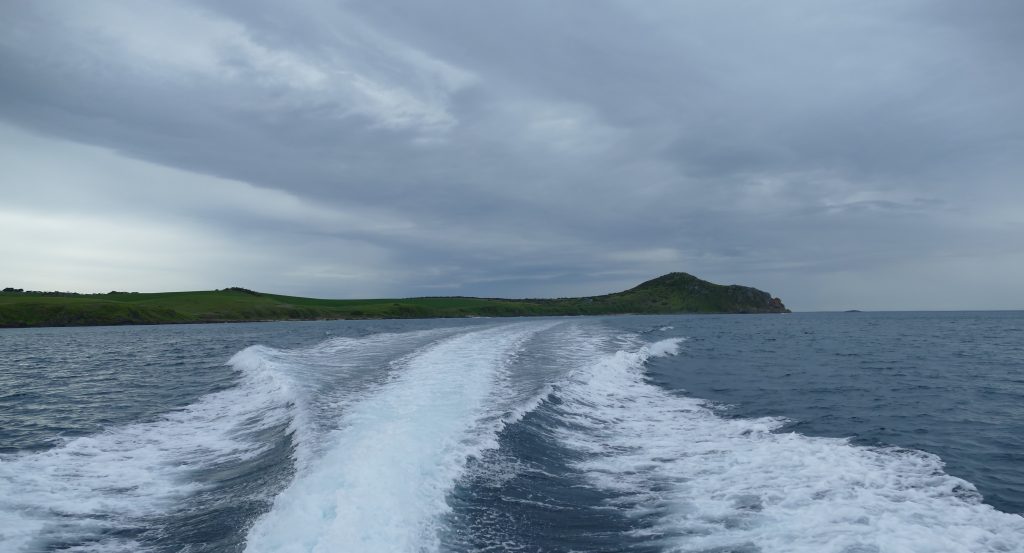 Roll on National Science Week 2023!!!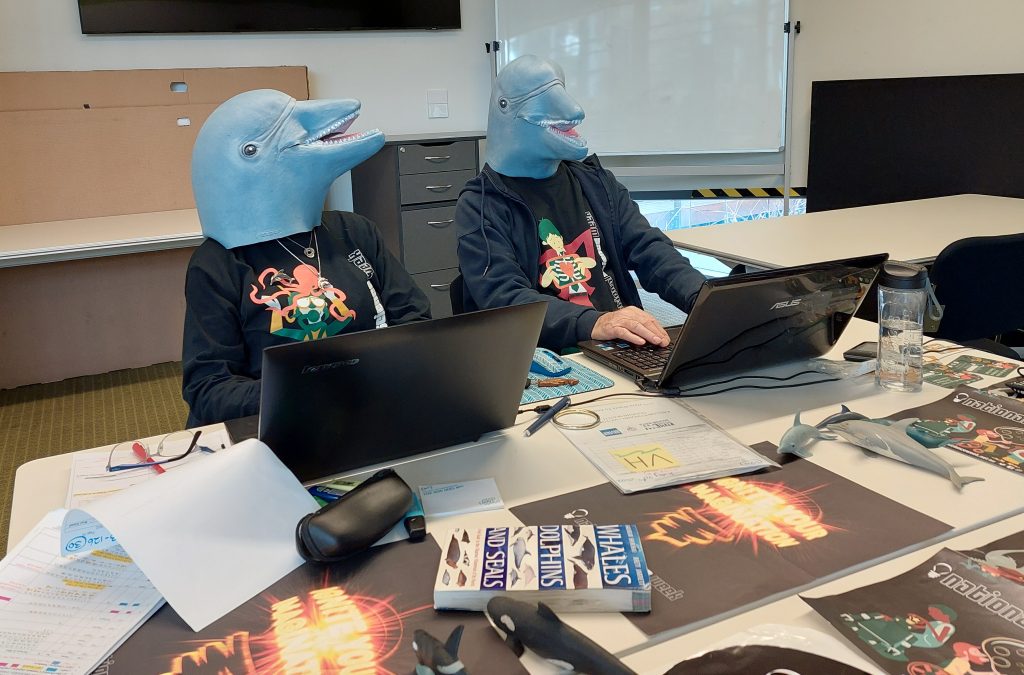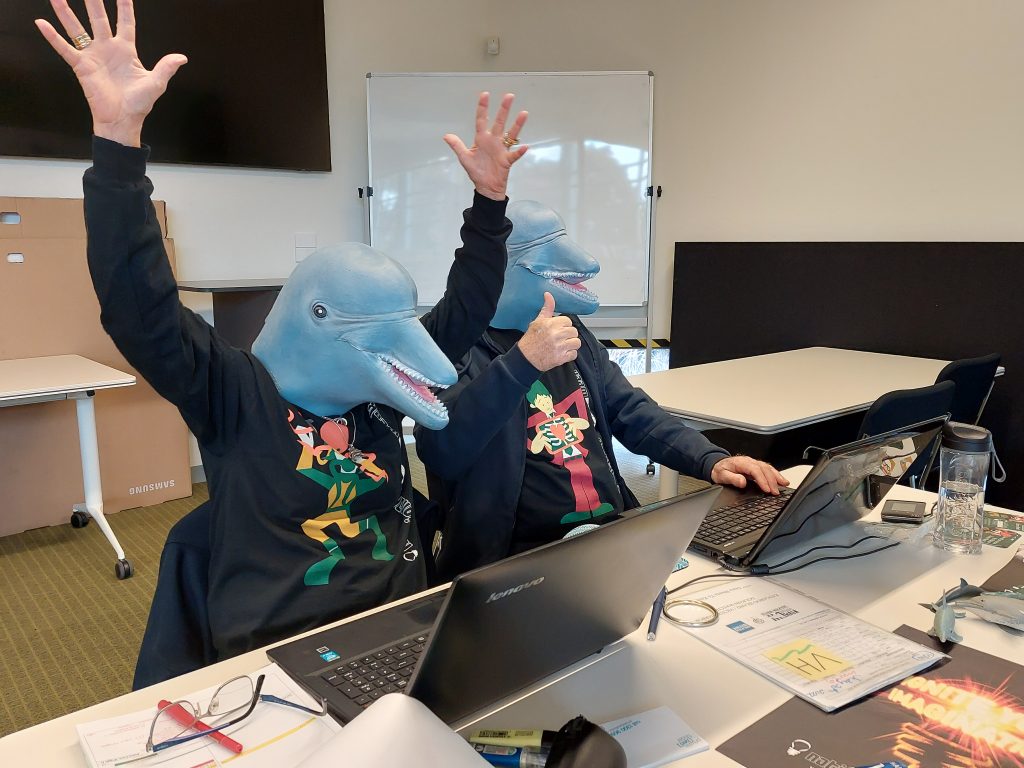 #nationalsienceweek #STEM #natsciwk #scienceweek #science #inspiringSA
#southaustralia #sagreat #dolphins #citizenscience #conservation