A Mission Blue Hope Spot is any special place that is critical to the health of the ocean – Earth's blue heart. Hope Spots are about recognizing, empowering and supporting individuals and communities around the world in their efforts to protect the ocean.
Mission Blue www.mission-blue.org inspires action to explore and protect the ocean.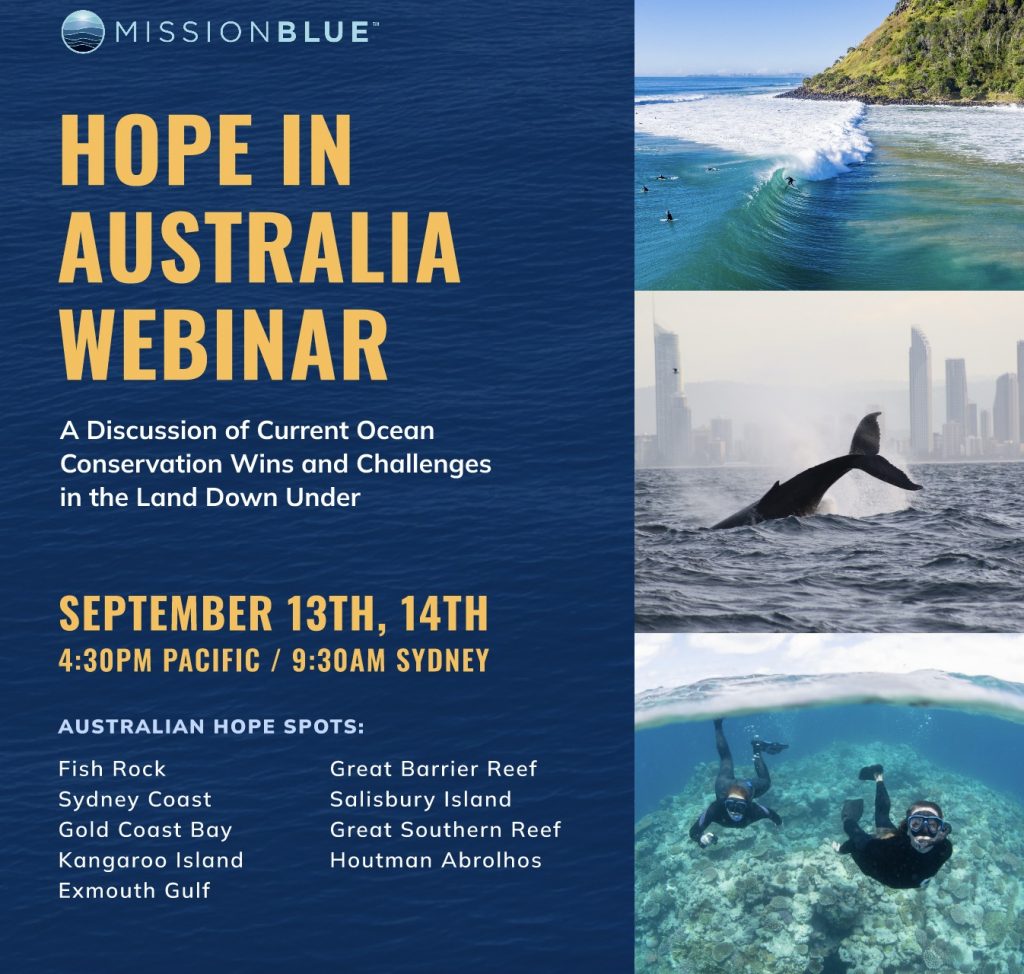 The extraordinary and magnificent biodiversity of Kangaroo Island's surrounding seas and the Great Southern Reef was brought to global attention during the Mission Blue "Hope in Australia" Webinar on September 14th 2022 featuring the ten Hope Spots around Australia's coastline.
Stefan Andrews of Ocean Imaging www.theocean.com.au and Tony Bartram of Kangaroo Island/Victor Harbor Dolphin Watch spoke about the Great Southern Reef and Kangaroo Island's North Coast respectively, about the challenges they face, conservation wins and how the community at large can assist in preserving these exceptionally diverse and important habitats and the lives that depend on them, including our own.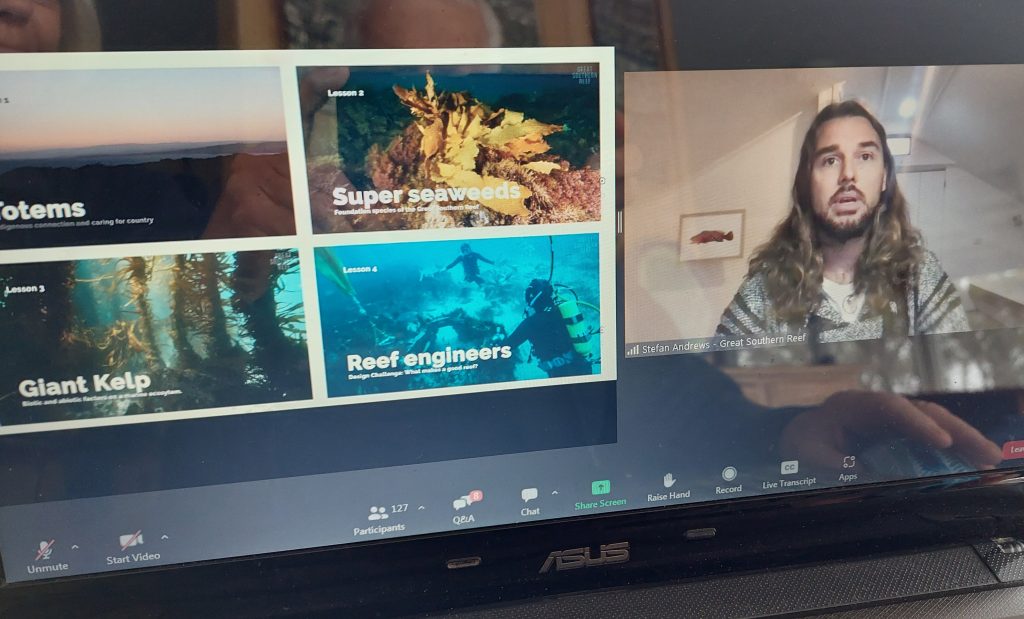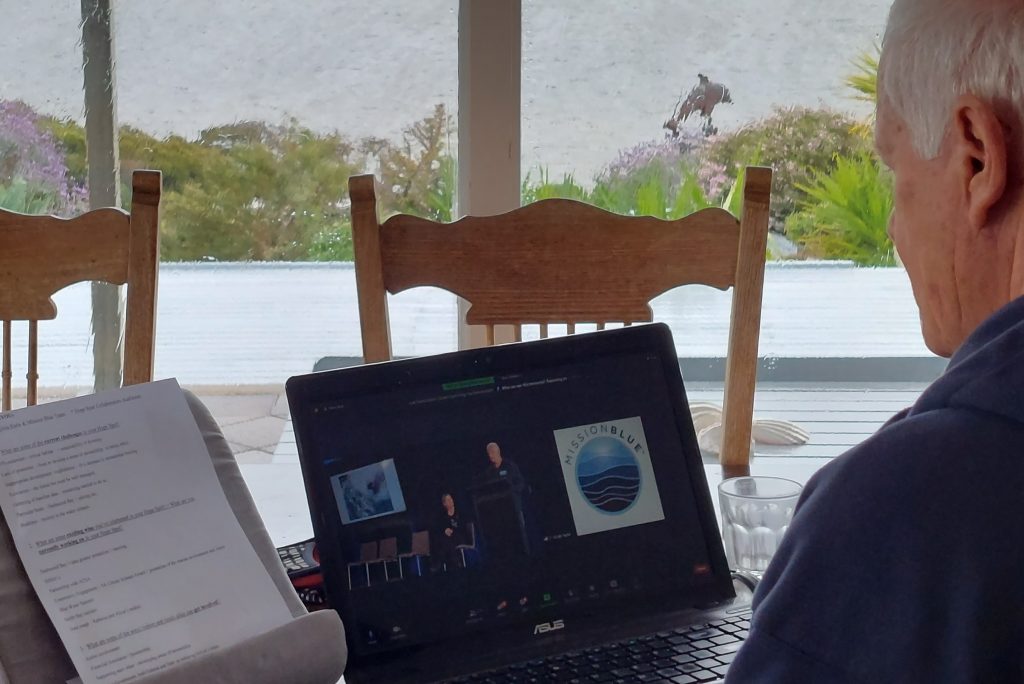 The challenges offered by a rapidly changing climate, plastic pollution, ill considered developments and the many impacts which flow from landbased human impacts were front and centre in all the Hope Spot presentations but consistent throughout was a sense of hope if the global community draws together and collaborates for the welfare of the oceans and themselves.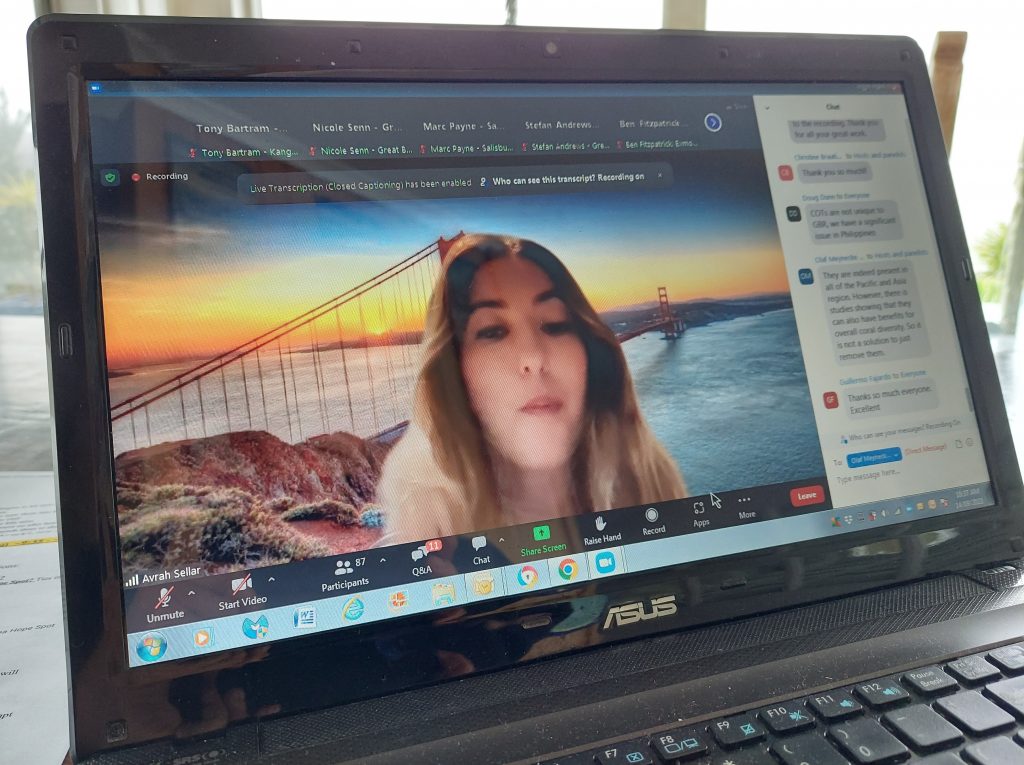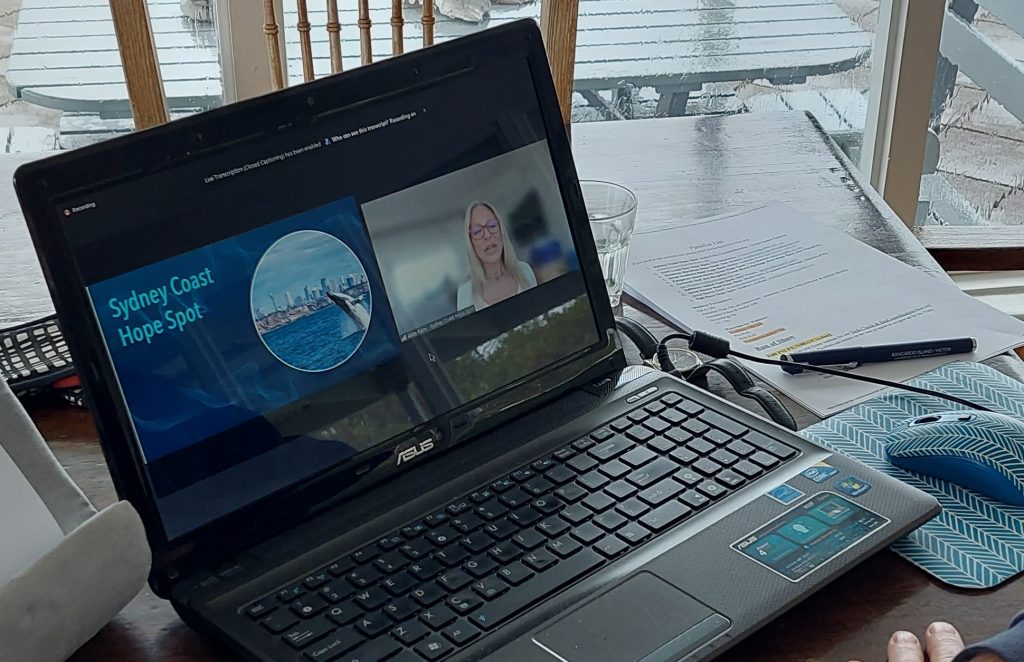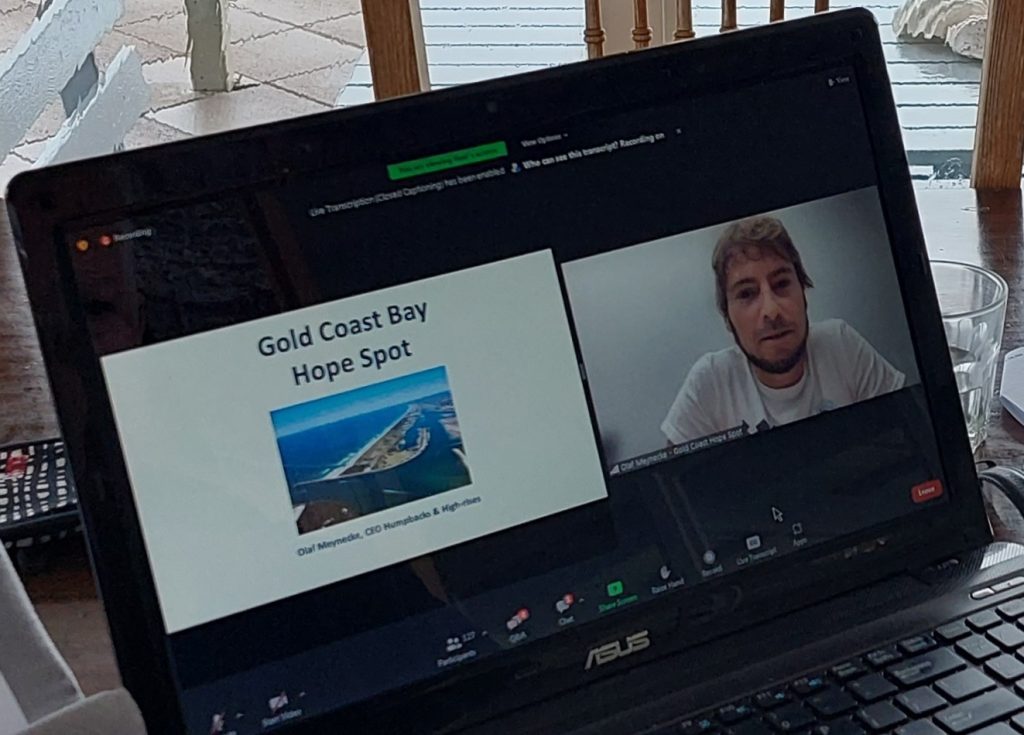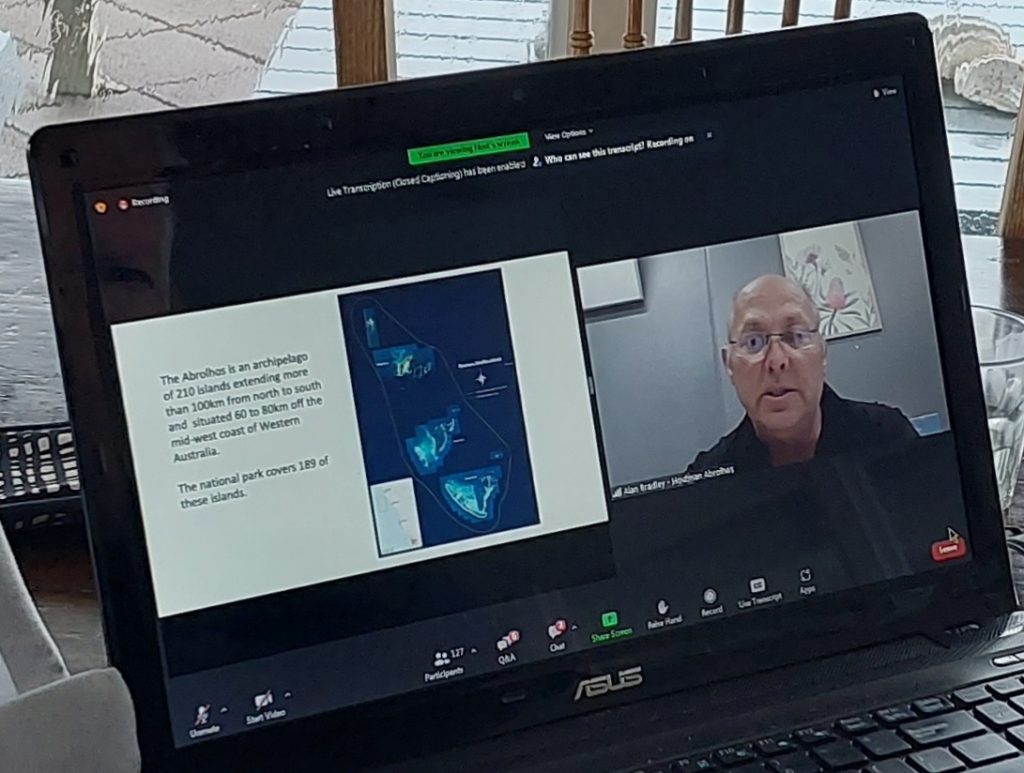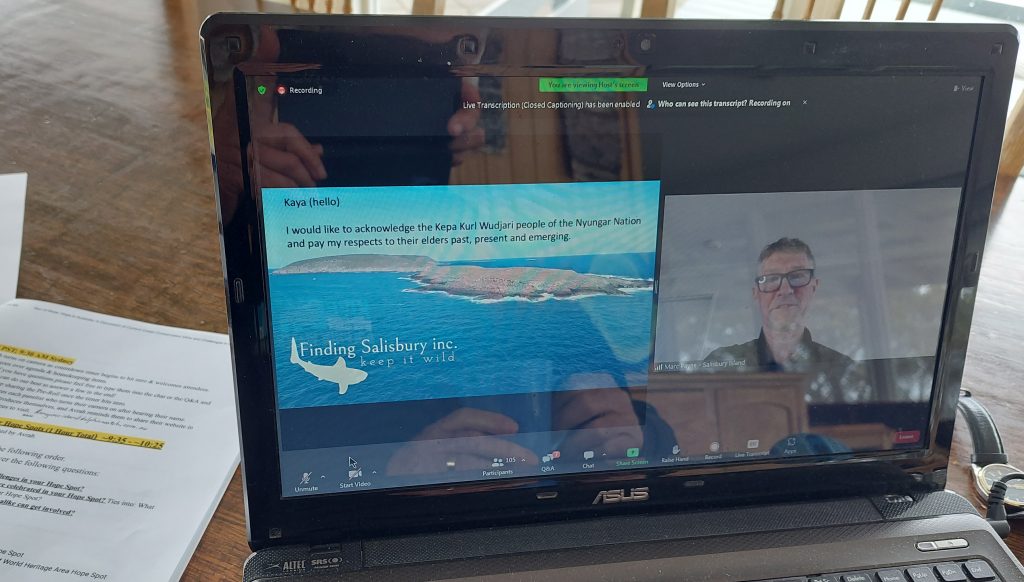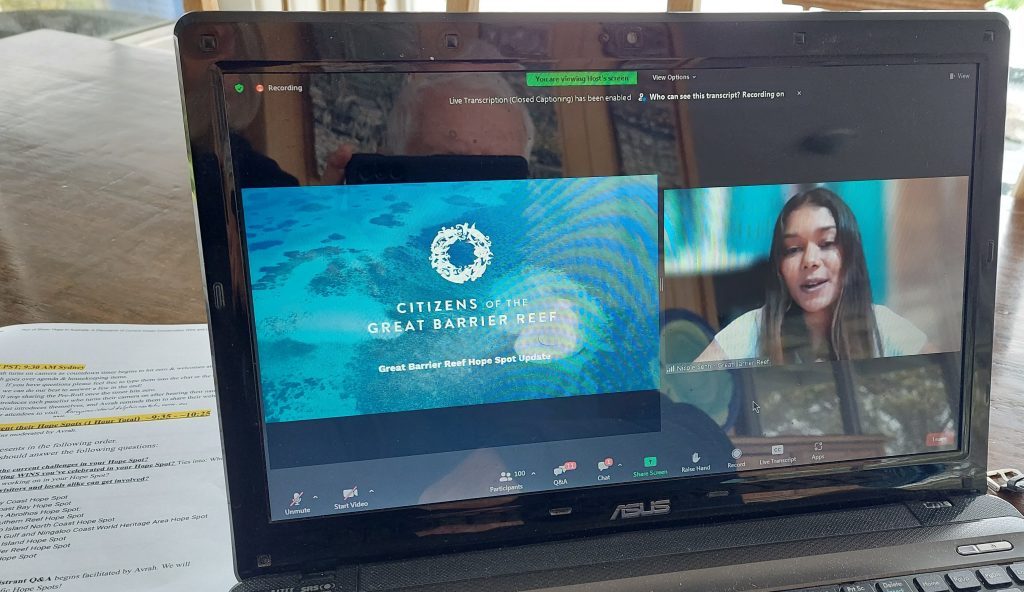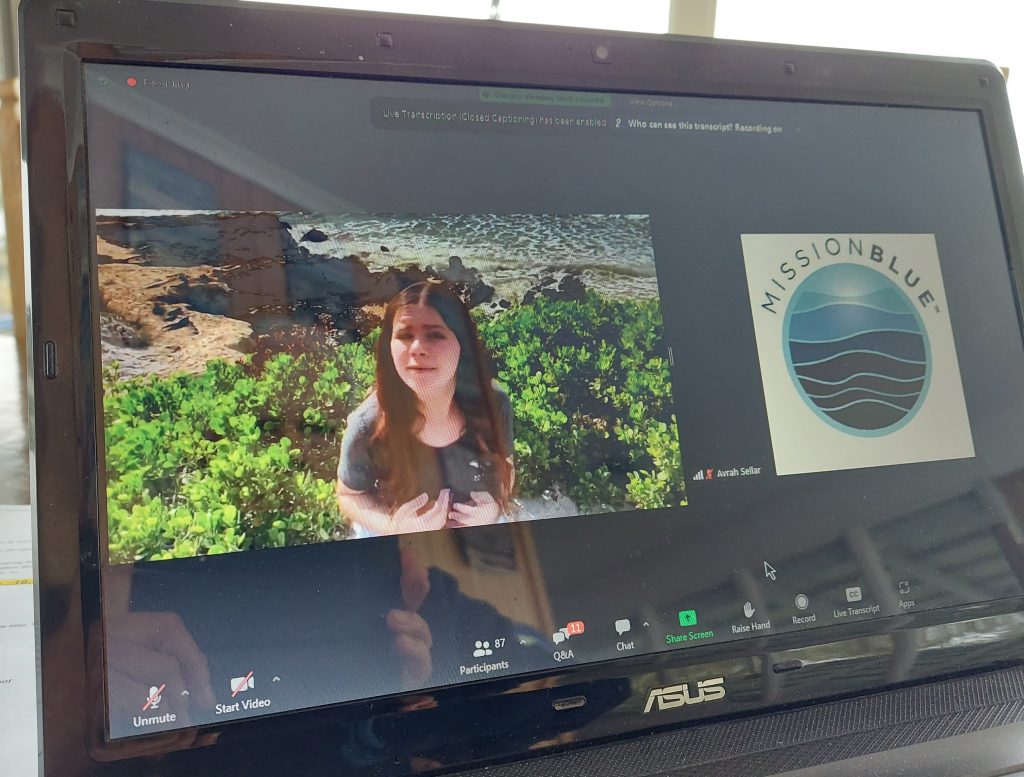 The live event recording is linked on Mission Blue's website under Events.
THANKYOU so much to magnificent Mission Blue and all the Australian Hope Spot Champions for sharing hope in Australia!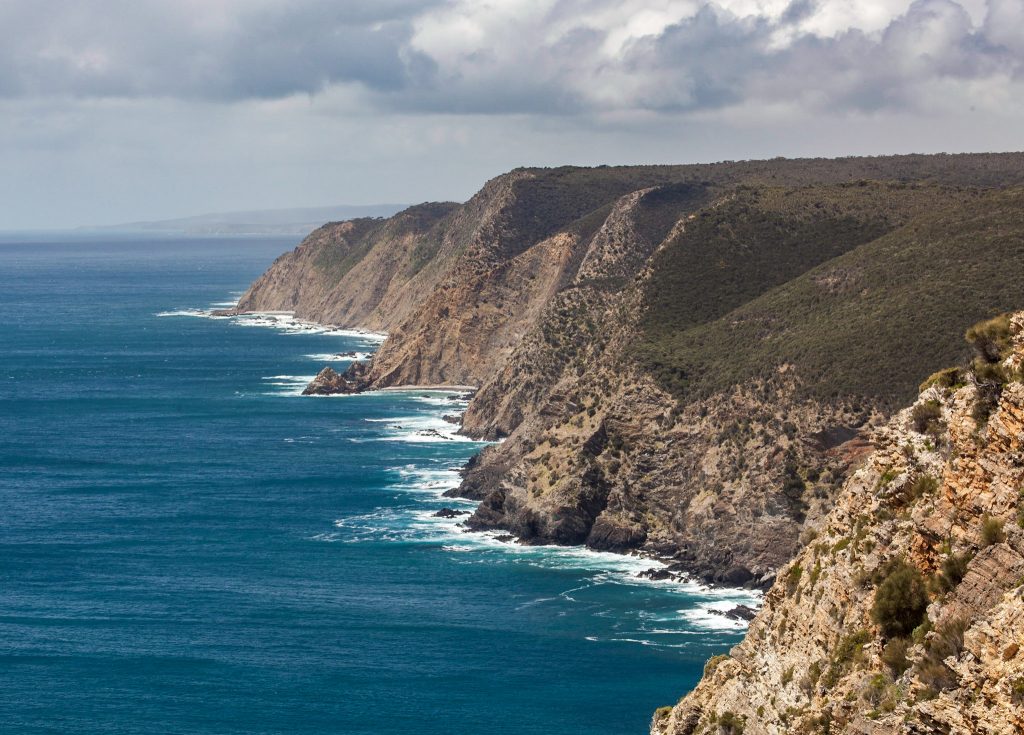 Sydney Coast Hope Spot @oceanloversfestival, Gold Coast Bay Hope Spot, Houtman Abrolhos Hope Spot @humpbacks-andhighrises , Great Southern Reef Hope Spot @greatsouthernreef, Exmouth Gulf and Ningaloo Coast World Heritage Area Hope Spot @oceanwise_au, Salisbury Island Hope Spot @finding_salisbury, Great Barrier Reef Hope Spot @citizensgbr, Fish Rock Hope Spot @shalisesoceansupport and Kangaroo Island North Coast Hope Spot @kivhdolphinwatch.
#HopeinAustralia #MissionBlue #HopeSpots #BlueHope #Australia #webinar #marineconservation #oceanconservation #oceanstories #conservation #citizenscience #blueheart #thinkblue #nobluenogreen #hope #love #gratitude