How can you help?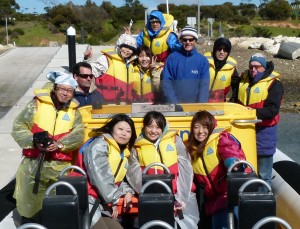 join volunteers of all ages on field surveys
undertake regular land based monitoring
take photographs / videos and report sightings
record sightings on the apps.: Kangaroo Island Dolphin Watch and Coastal Walkabout
participate in photographic identification workshops, data collation and analysis
be an advocate in your community
get involved in active strategies eg beach clean-ups, water testing regimes, stranding response teams etc
provide sponsorship and support – contact us at
sponsorKIDW@outlook.com
School Students
Teachers, want your students to get involved in the Dolphin field surveys on Kangaroo Island or in Victor Harbor?
See how Lameroo School has been involved.: https://kangarooislanddolphinwatch.com.au/2012/11/6-years-of-research-effort-from-lameroo-schools/
If you would like to explore a similar experience, contact us – Via Facebook, Email
Uni students
On your uni break, put your time to good use and volunteer your time doing land or boat based data collection and analysis.
Adults, retirees
If you have spare time, there are several ways you can help us out. Volunteer in the office, participate in field surveys and workshops, and assist in fundraising and support.
Tourists
Want to add a little extra to your time away on our beautiful island or in the Fleurieu region? Enjoy a marine experience on one of our Ecotourist partners Kangaroo Island Marine Adventures or The Big Duck, Victor Harbor
Upload dolphins sightings to Record Sightings
Or complete a data card available on Sealink ferries